Now for a gallery of the people who made this trip a success! (And to give some perspective on what it is like to experience Katmai up close.) But first a quick review of the gear….
Previous Katmai Posts
Katmai: Bear Behavior
Katmai: Float Plane Lift
Katmai: Cubs
Katmai Packing List
Katmai: Otis Eats a Salmon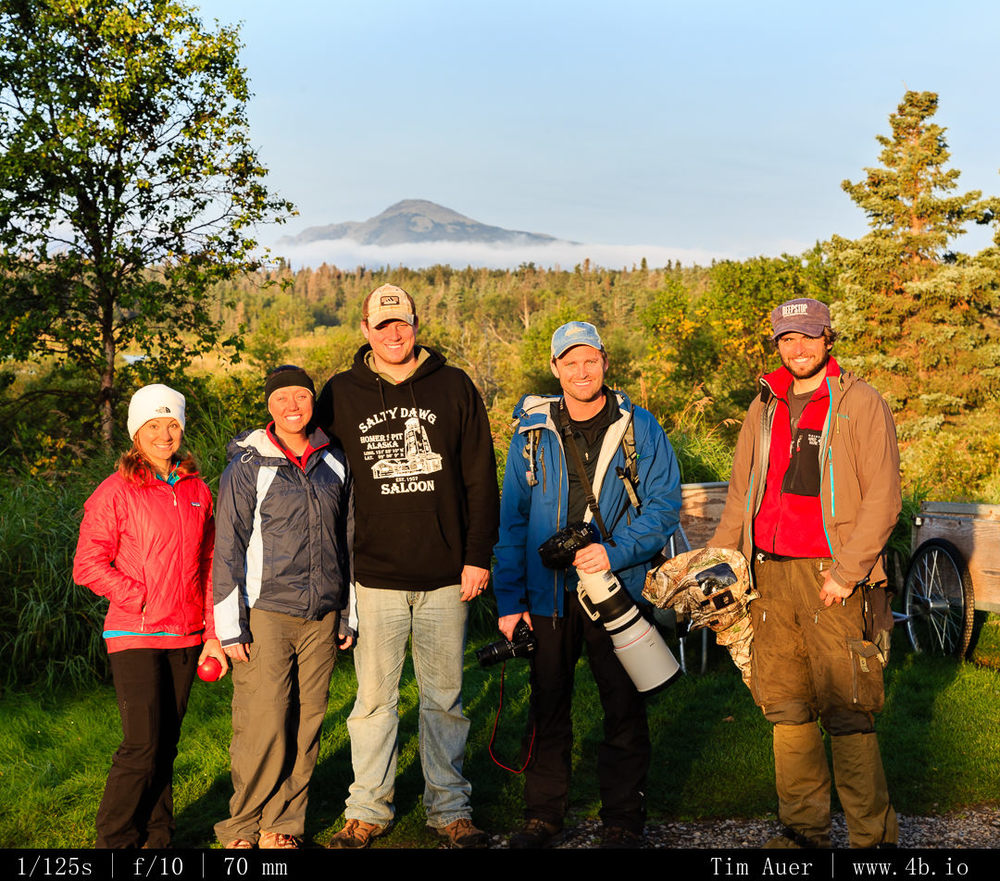 Glass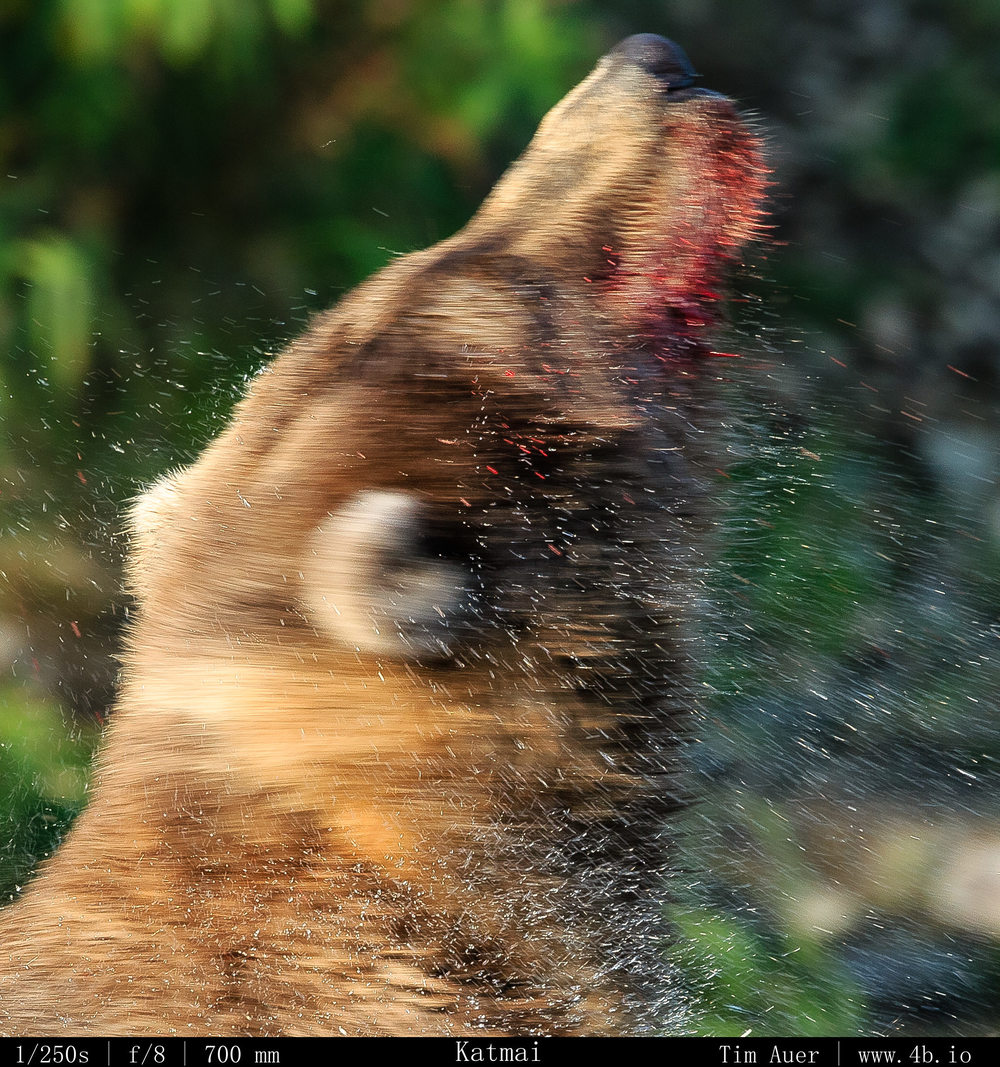 Canon 600mm F/4L IS II
Canon 500mm F/4L IS II
Canon 300mm F/2.8L IS I
Canon 100-400mm
Canon 24-105mm
Canon 17-40mm
Canon 1.4X III
Canon 2X II
Body
Canon 1D-XCanon 1D Mark IV
Canon 6D
Canon 60D
To begin, I'll start with the glass that was used. First a disclaimer, the 600mm and the 1DX did not belong to me, it was Meril's, who let me use it when he wanted to give his back a rest 🙂 I swapped the lightweight 500mm with his heavier 600mm as a service….
This trip was my first time using either of Canon's new fluorite super telephoto lenses (the 500mm II and 600mm II). I rented the 500mm from lensrentals.com, and had it shipped to my hotel in Anchorage the day before my arrival. The image quality and usability of these two lenses offer an unparalleled experience, comparing to any other piece of equipment I ever used.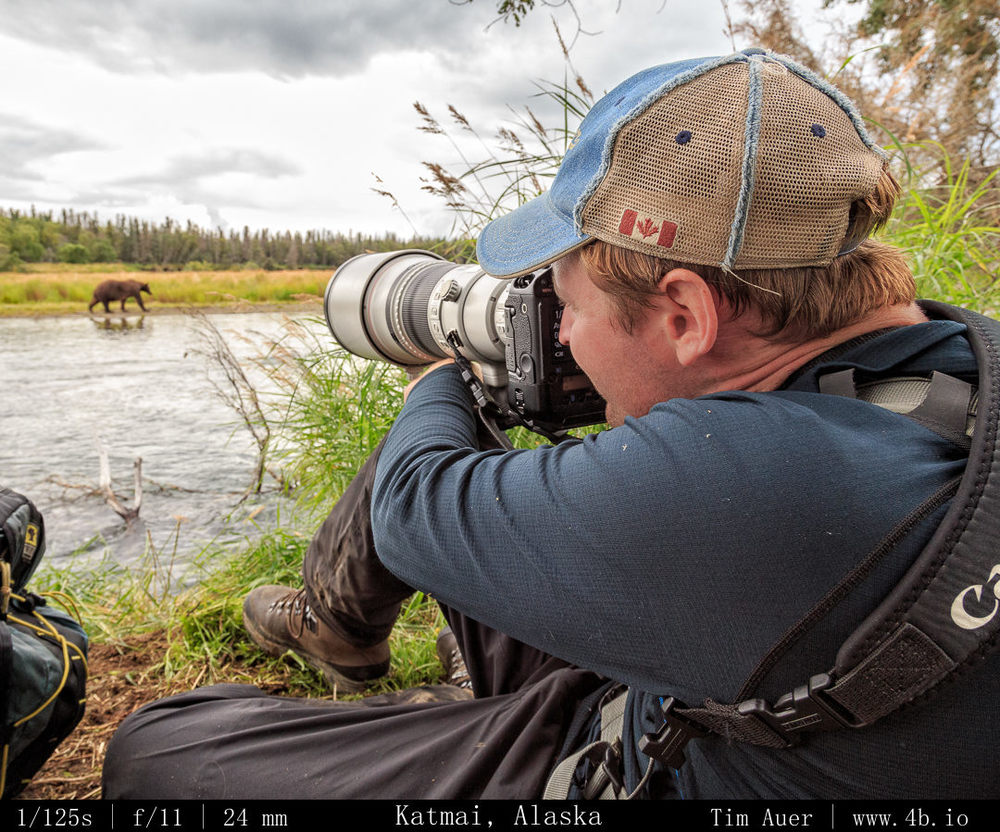 Before the days of image stabilization, a photographer was forced to work within the limits of a super telephoto lens, like a 500mm or 600mm. Sharp images depended on various conditions to be satisfied. To list a few:
– Impossible to handhold, minimum shutter speed must exceed 1/F s for sharp images (e.g. 1/500s; 1/600s)
– Require gimbal head and large, stable tripod (like a Gitzo 5-series)
– Use extenders sparingly, due to degradation of image quality and loss of stop(s) of light
– Panning or Tracking? Don't forget the switch between IS1 and IS2.
– Arms falls off due to muscle fatigue if handholding longer than 90 min (weight)
– Must go home as sun begins to set (not enough light, and arm is too tired from holding)
Most of these rules or conditions do not apply to the 500mm II and 600mm II. And if a rules still applies (losing stops with extenders), there are other features that help to counteract them (the advanced IS helps manage the loss of available light when using the extenders- assuming the subject remains still enough that is). Both of these lens defy conventional logic and seem to break all the rules.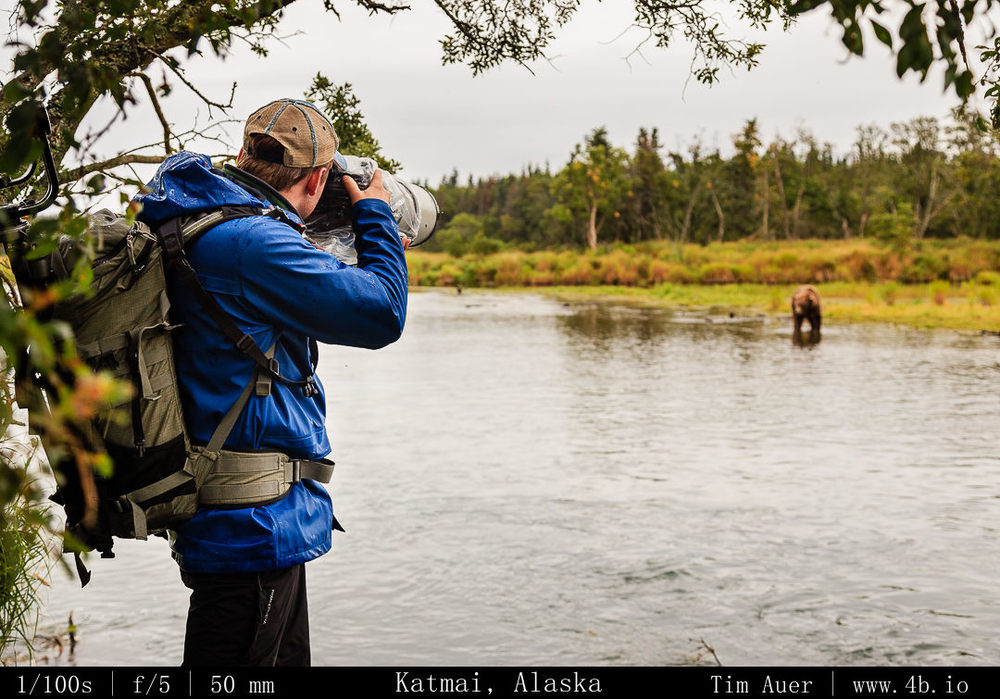 So what lenses should you bring on your visit? Based on the accounts of other photographers, its seems the majority recommend a mid-range telephoto as being the most suitable lens for Brooks Falls. Which seemingly contradicts the praise in the previous paragraphs. I would argue that, depending on the time of year you visit, both opinions are correct. In July, when the bears gather en masse at the falls, a wider tele would be beneficial. But in September, when the bears are more spread out and isolated, a narrower tele has the advantage. (in my opinion)
So what would I bring next September:
Lets take it in increasing layers of gear….If I only had…
1 lens/1 body: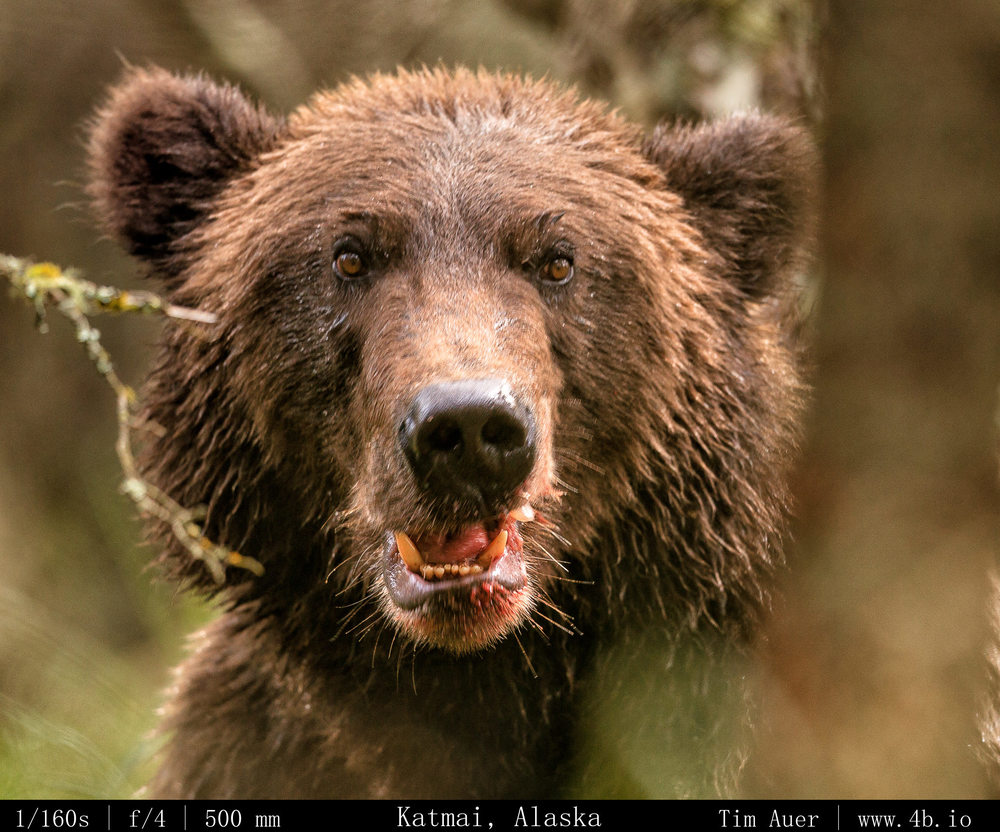 600mm / Canon 1DX or 1D Mk. IV
If I could only bring a single lens and body set up, I would bring the longest possible lens, coupled with my highest performance body (whatever that may be). The key features of the body are auto-focus ability and frame rates. If the 1D failed on me, I wouldn't switch to the 6D, I'd use the 60D because it has better AF and FPS. Important to note: Even if you don't have a super tele, great images can still be captured with shorter lenses. As the above photo indicates, there were times when the 500 or 600 was far too much. And if you want to see stunning images from the trip that didn't require a 600mm lens, check out Julien's results. His longest lens was the 300mm you see below, nudging Meril backwards.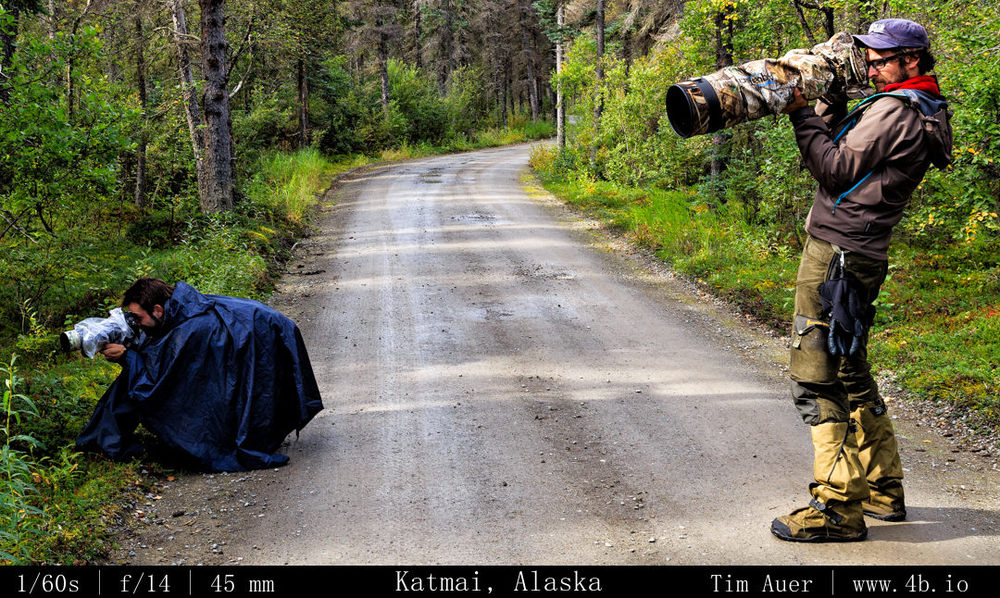 2 lens/1 body:
600mm + 24-105mm / best performing wildlife body
The 600mm would be used for the majority of the time, but on the occasional landscape the 24-105 would be swapped in.
2 lens/2 body
600mm + 24-105mm / 1D + 6D
Longest lens on 1D. 24-105mm on 6D. This was my set-up for ~98% of the trip (percentage based on shutter actuations). This allowed me to have maximum optical reach, while still being able to take landscapes and personal photos of the group (this gallery is almost entirely taken with the 6D+24-105 combo).
I rarely used a tripod for this trip, despite carrying two on my back for most of the time. From the positions that we were shooting, handholding was the preferred style. Over the next few days, I gradually began to leave the legs behind in tent. The tripod and gimbal head did come in handy anytime spent on the platform.
However, the most important development to come from my experience on this trip out on the Alaska Peninsula is the 600mm. In the time since I've been back, I went out and bought the Canon 600mm F/4 II lens. It will accompany me tomorrow for my journey north to the Canadian tundra for polar bear photography….
Now for the gallery…notice how tall the grass is we were walking through. It was tall enough to completely conceal a bear from sight, only to be discovered as we stepped perilously close…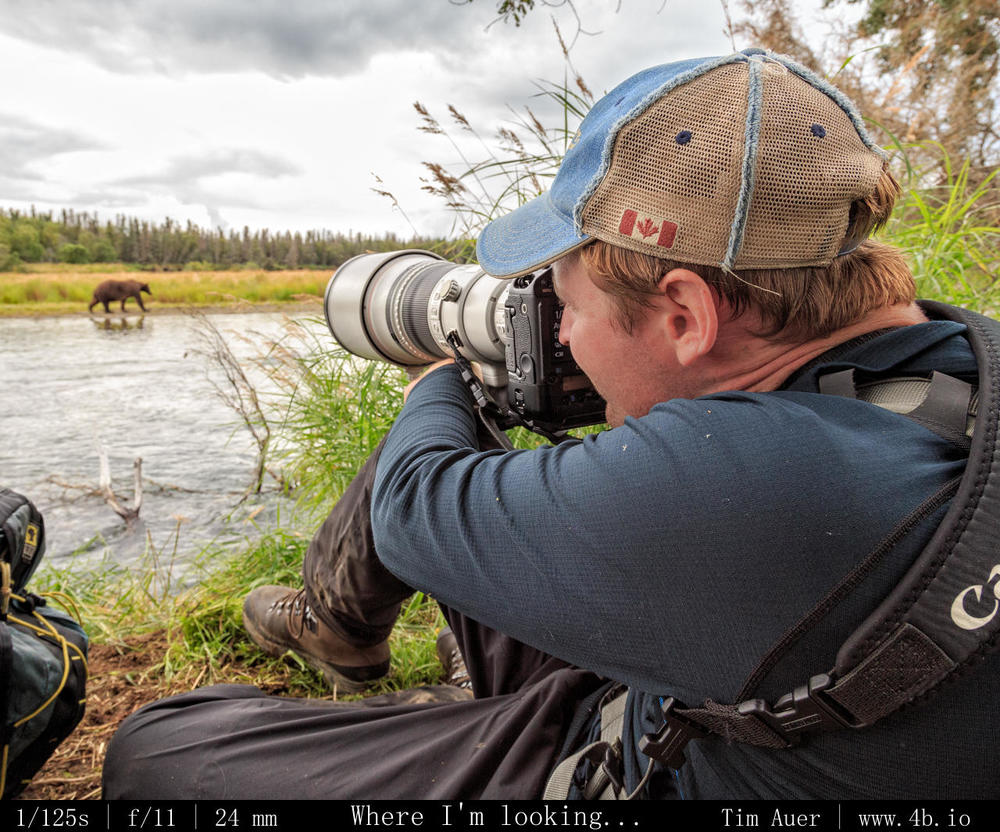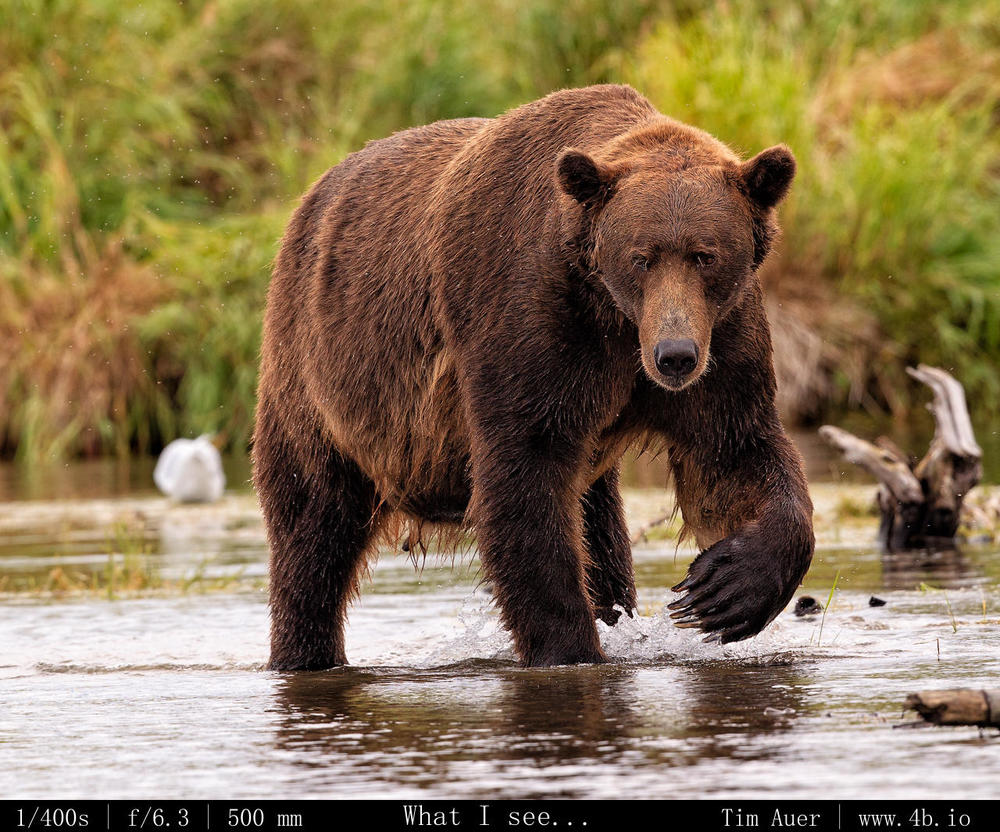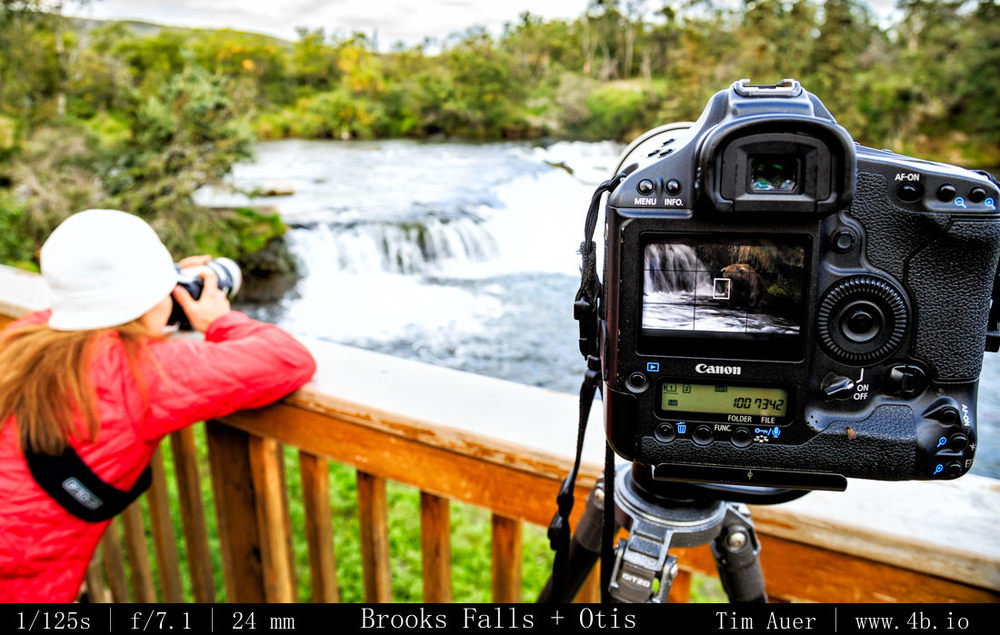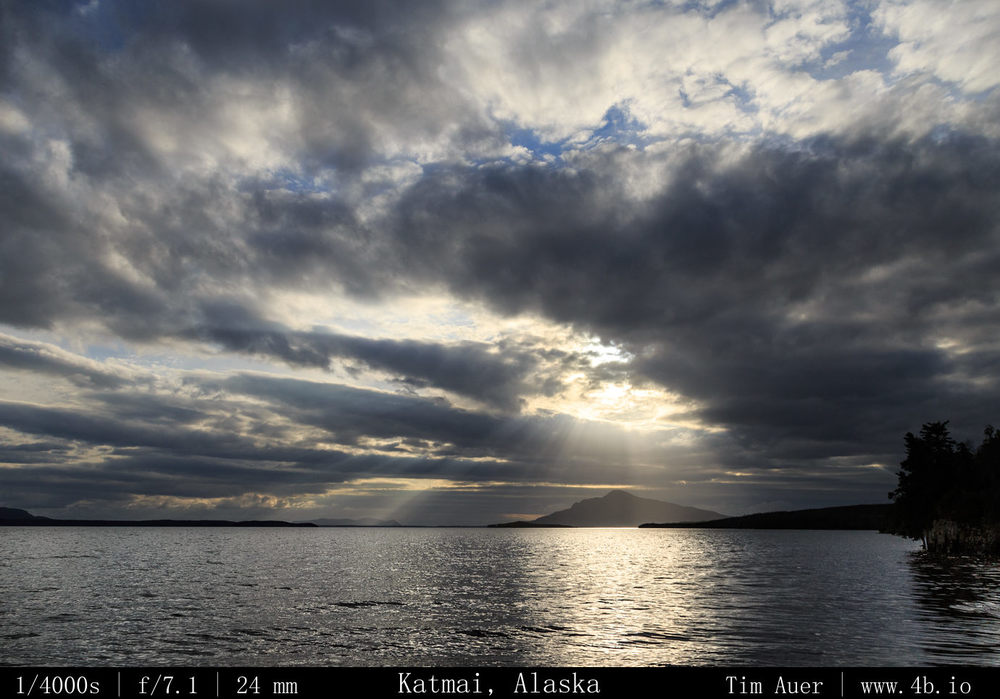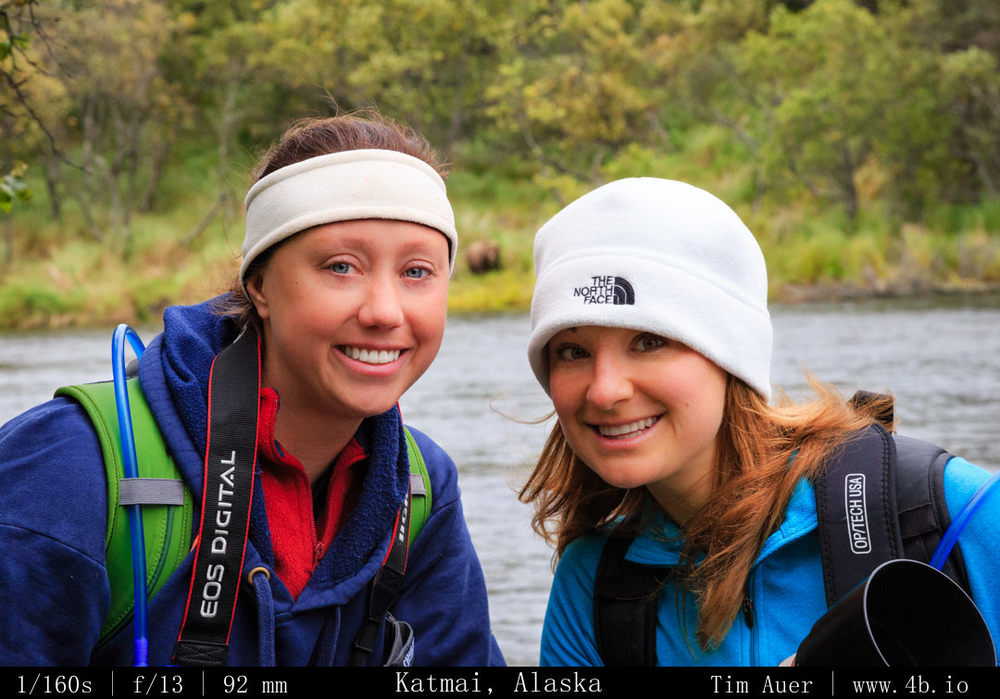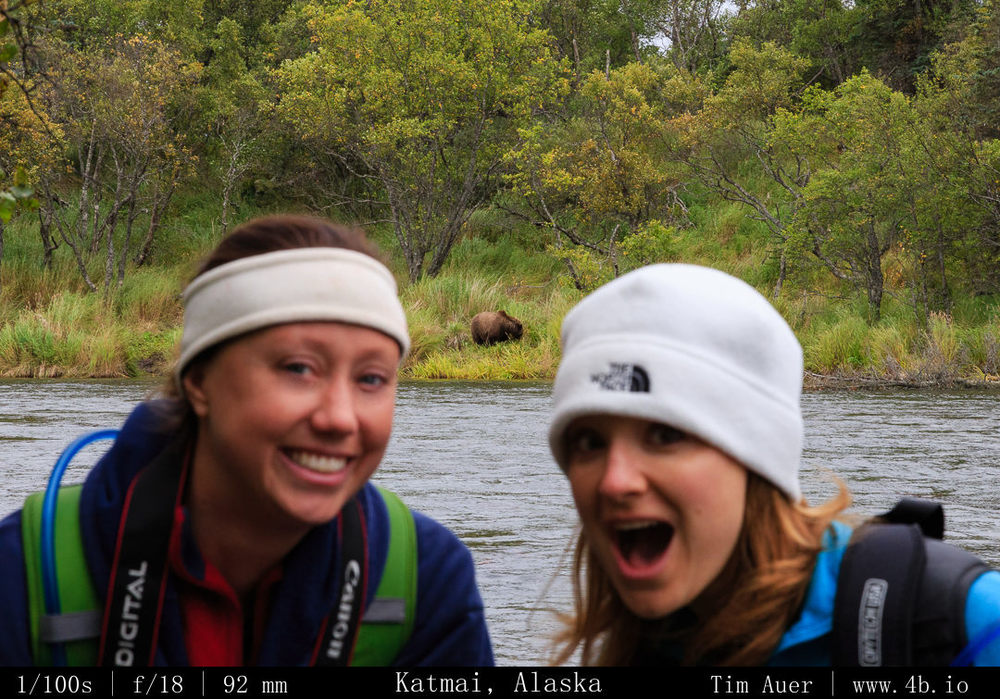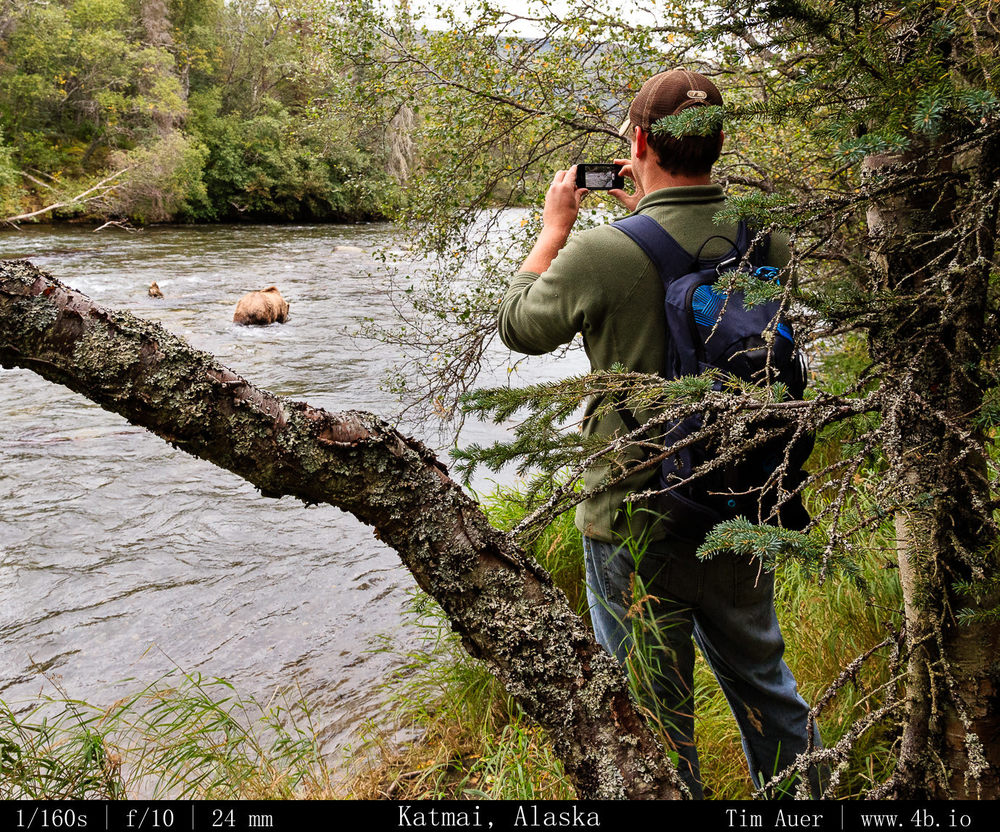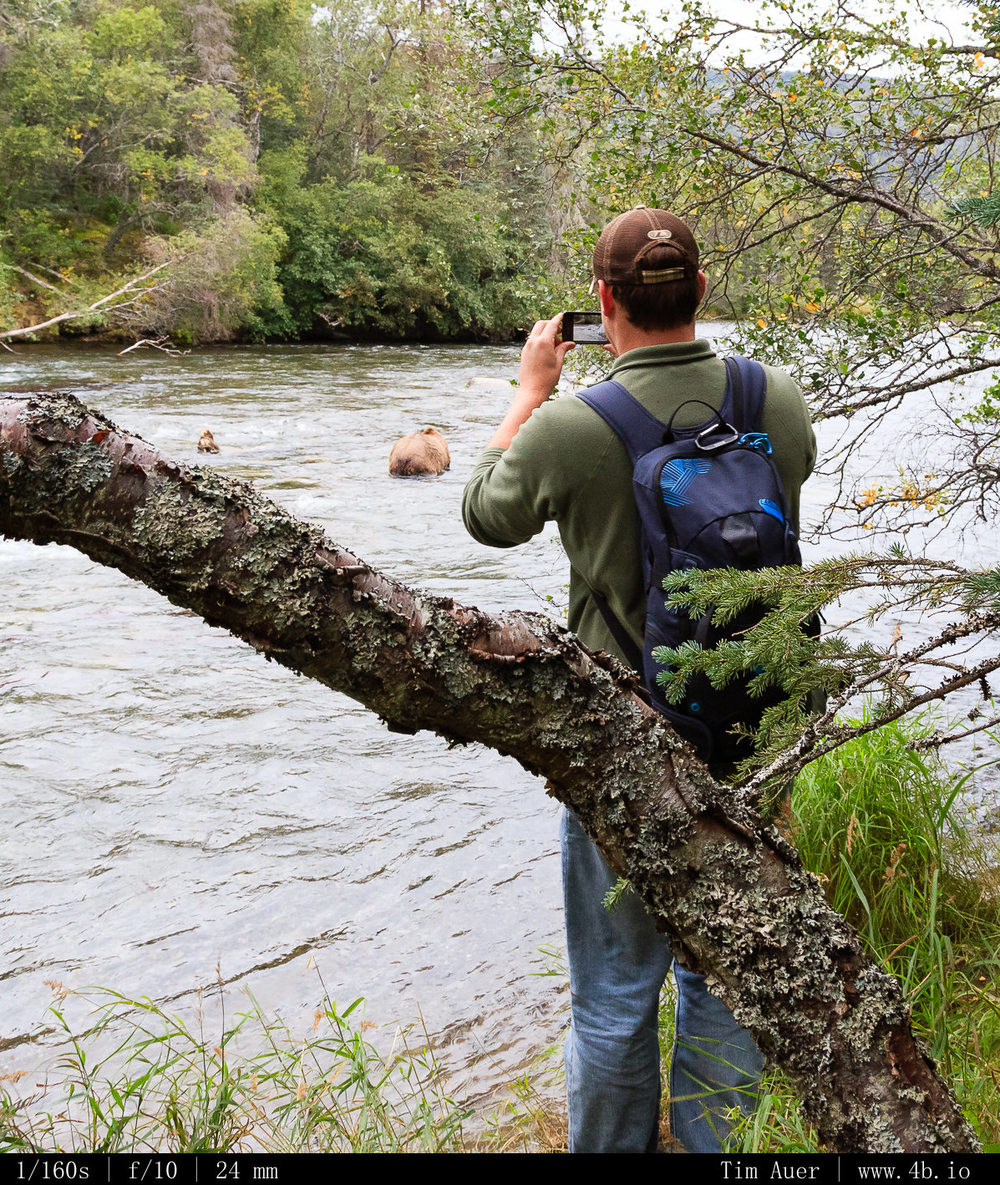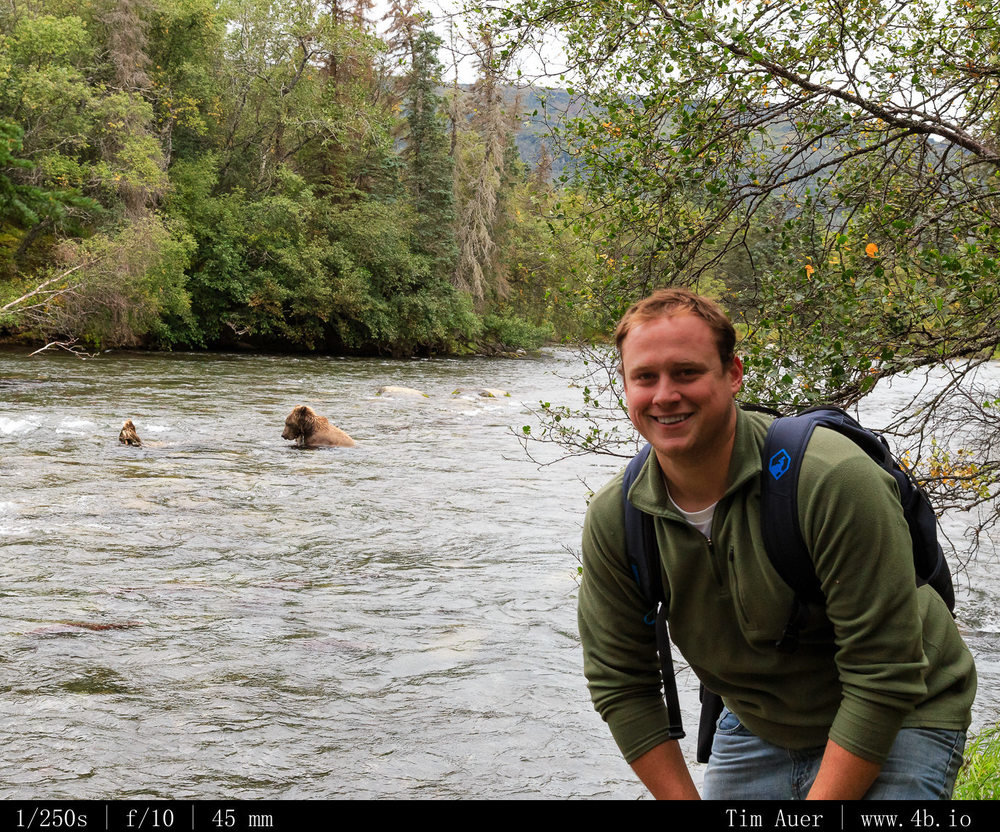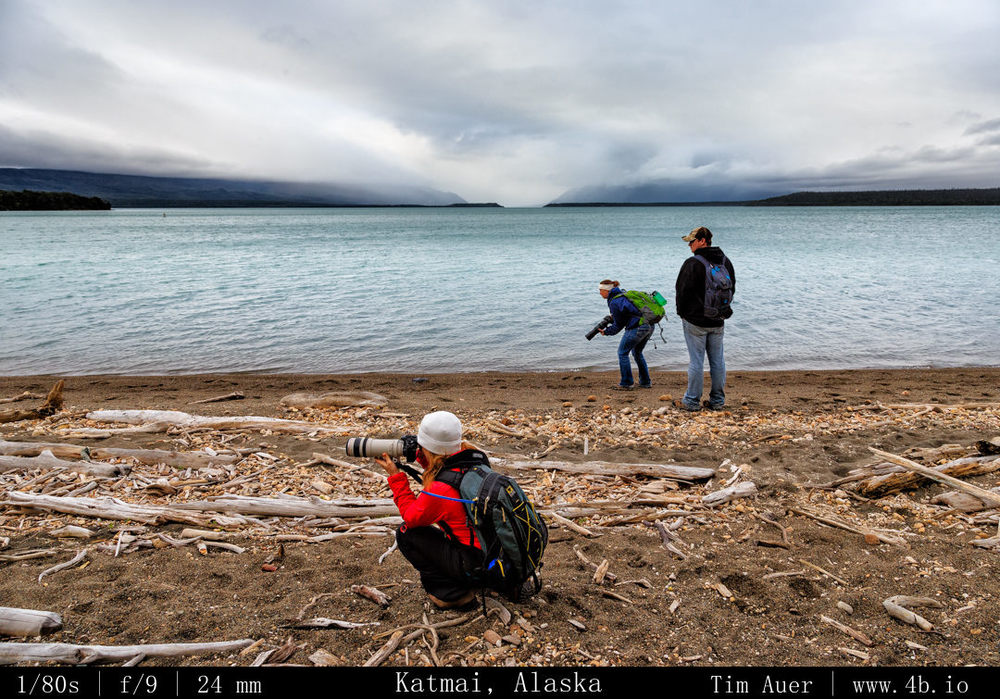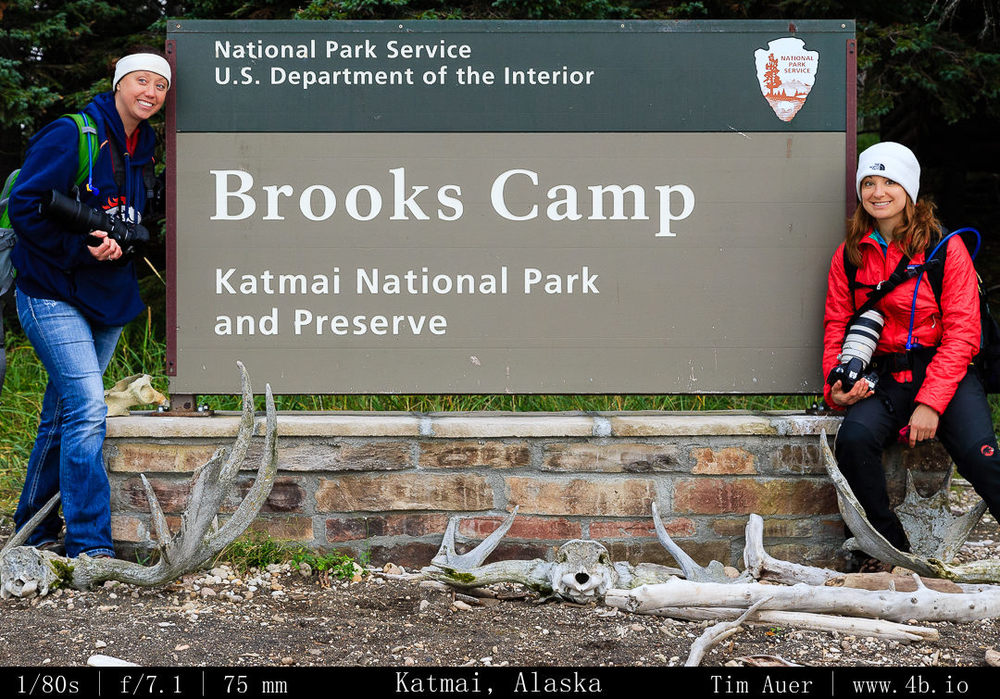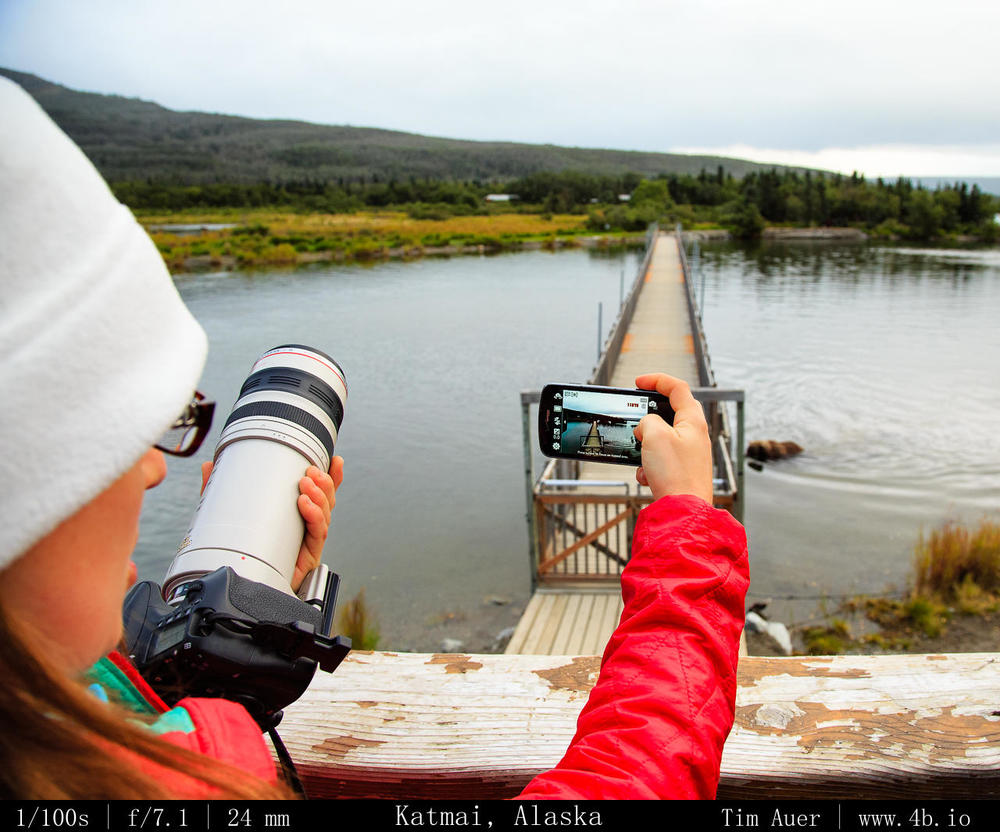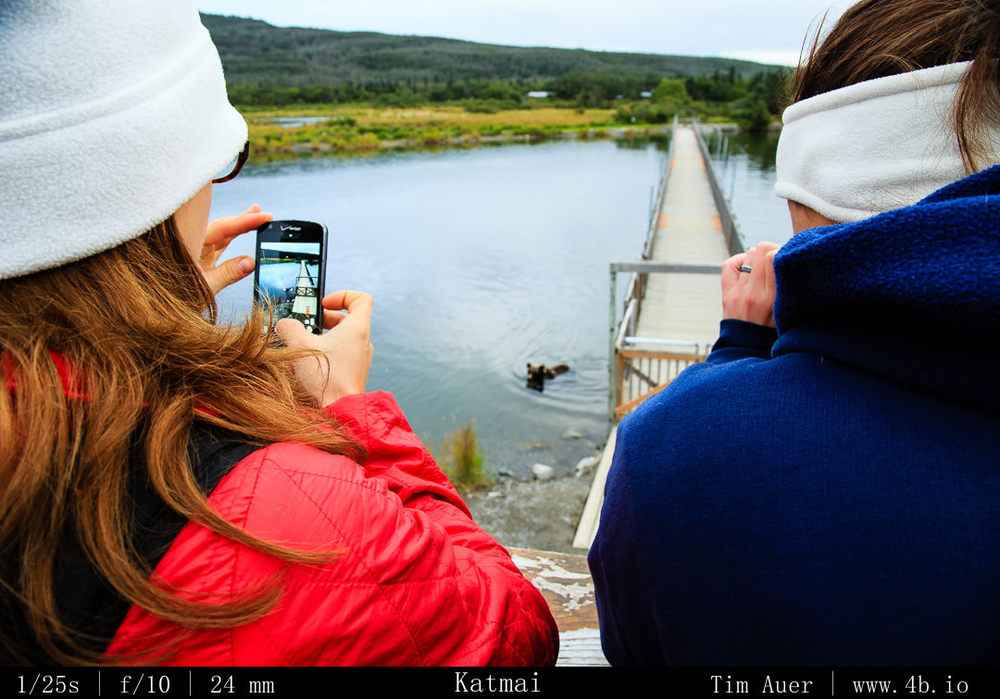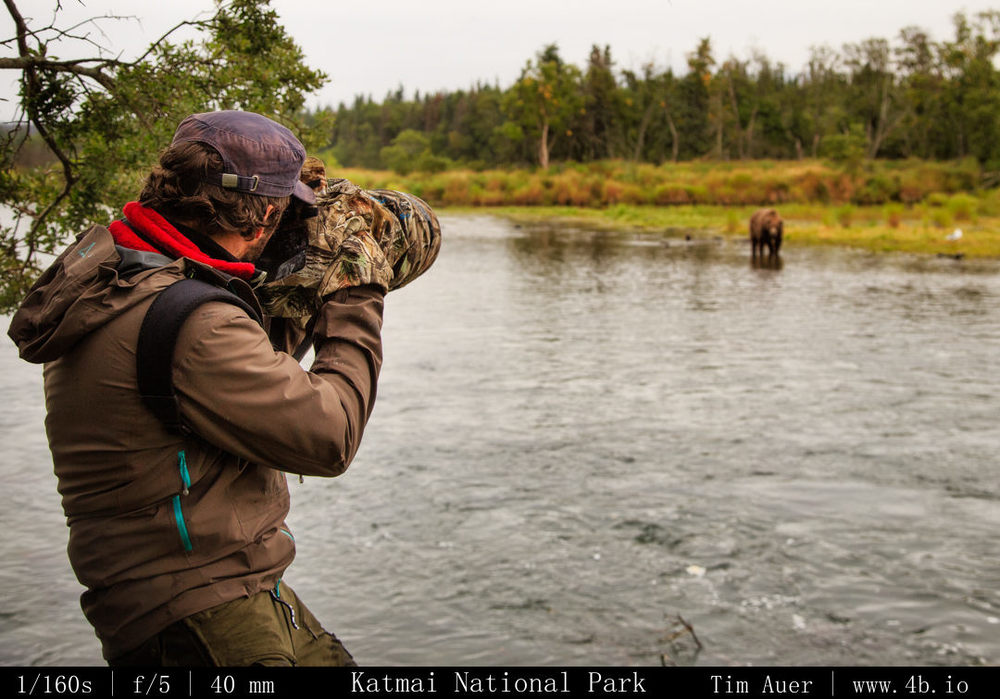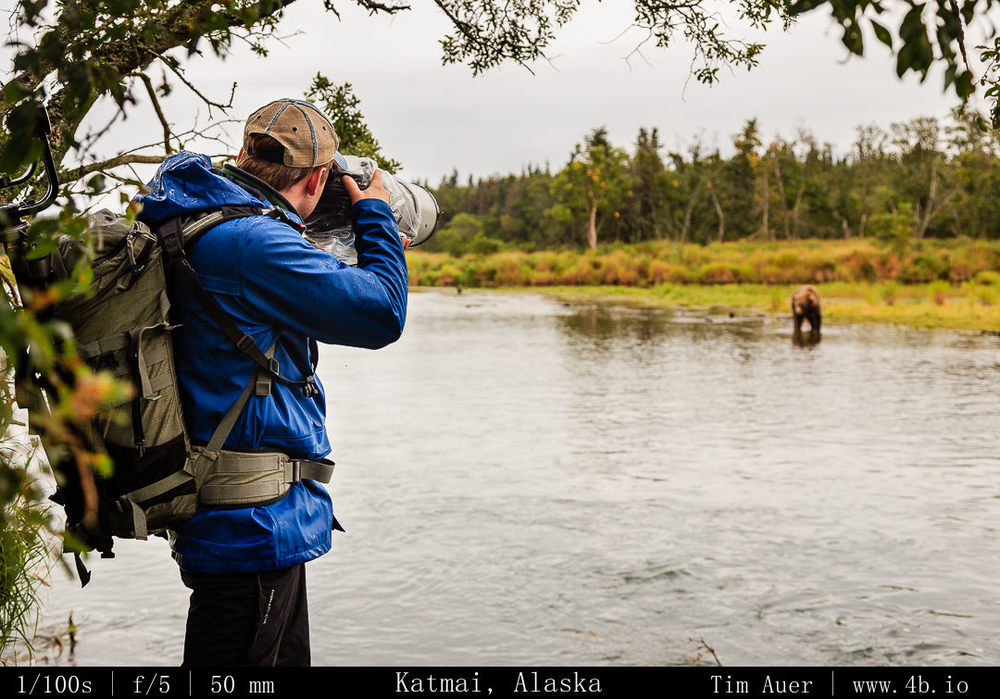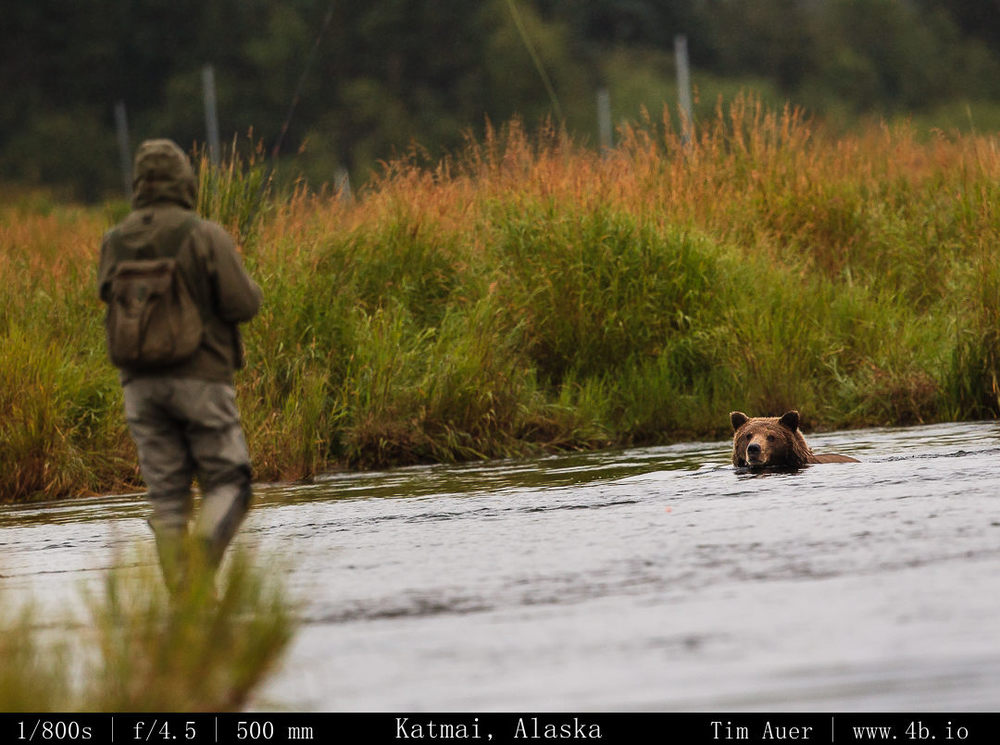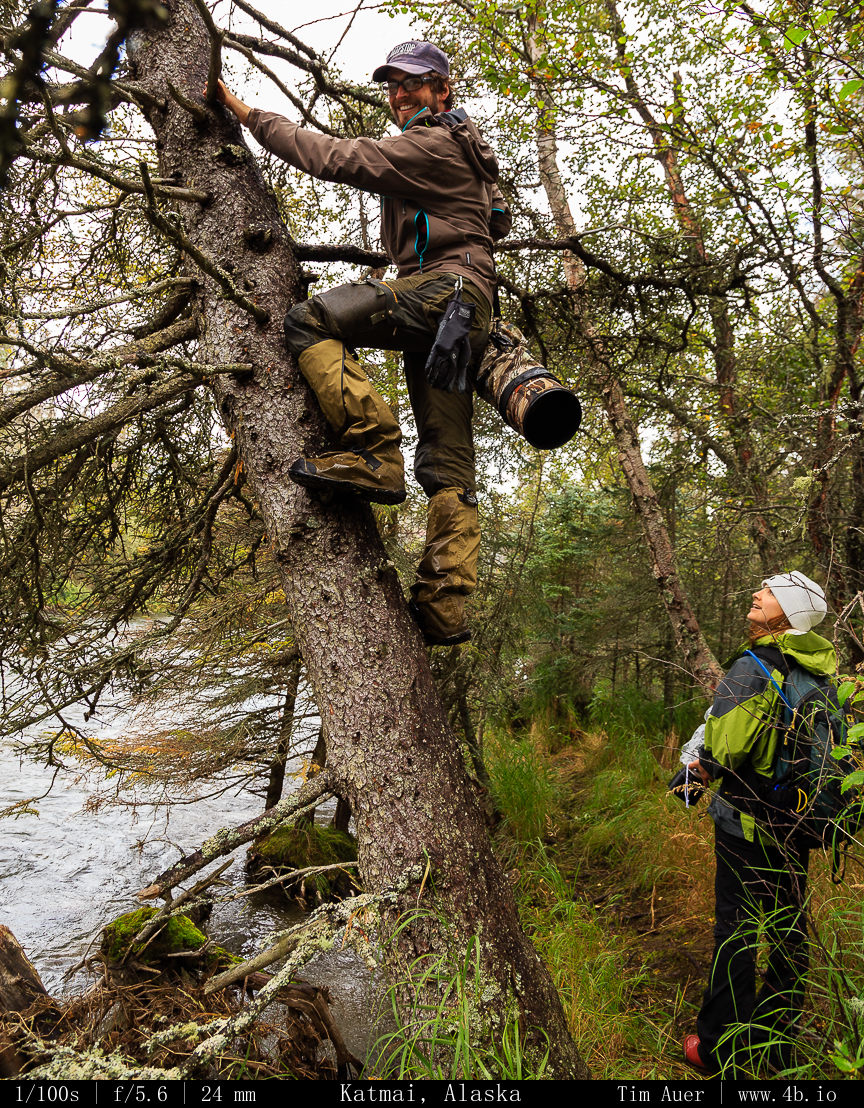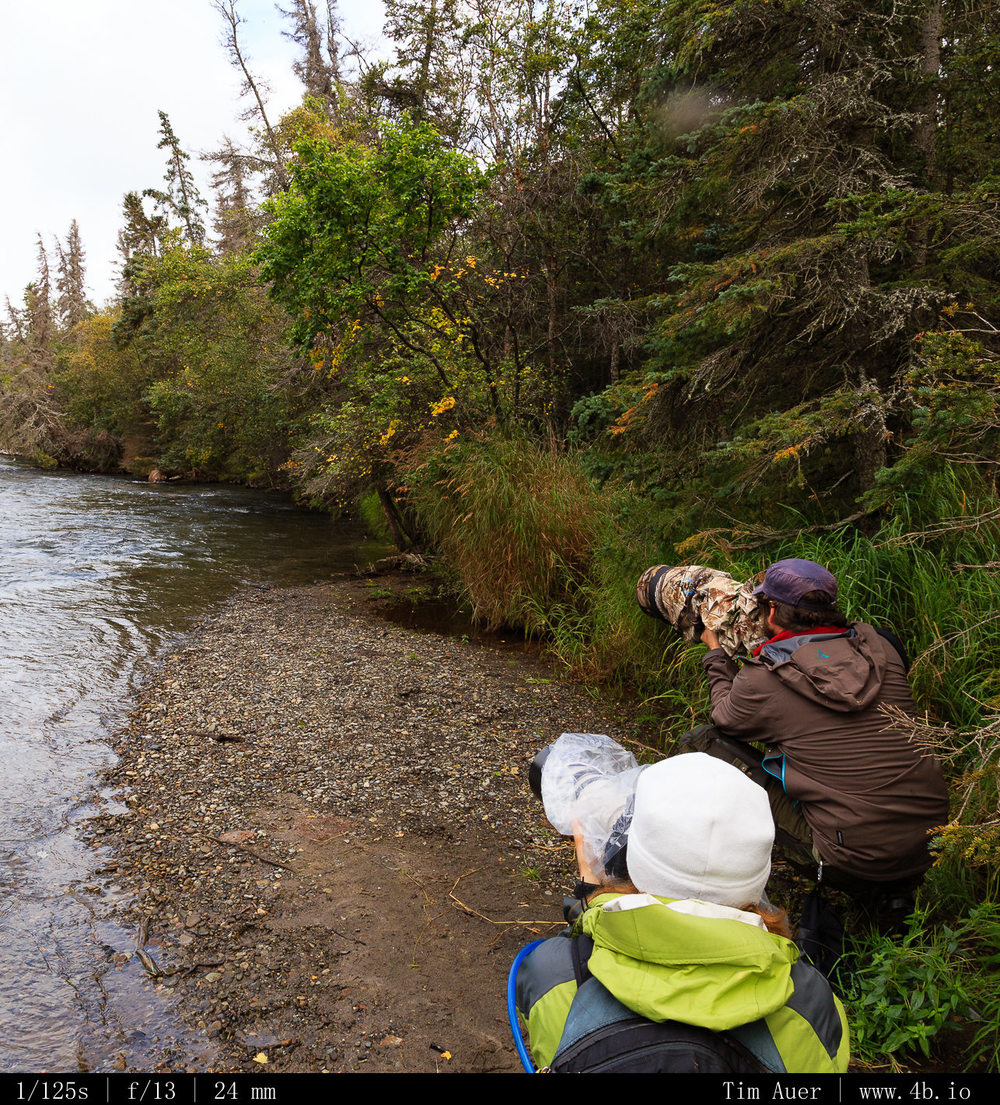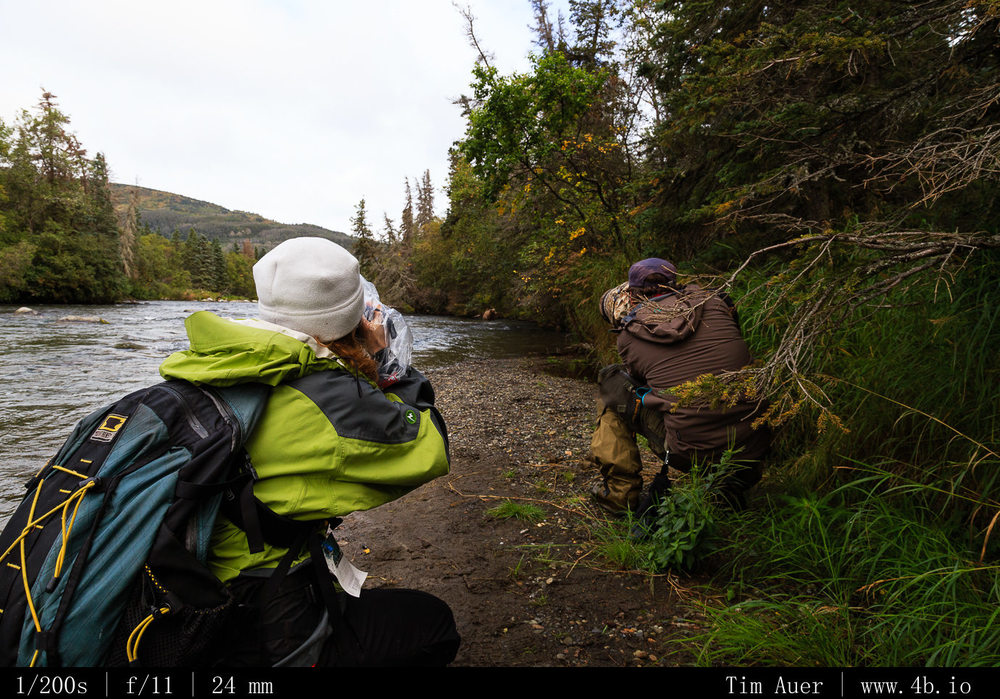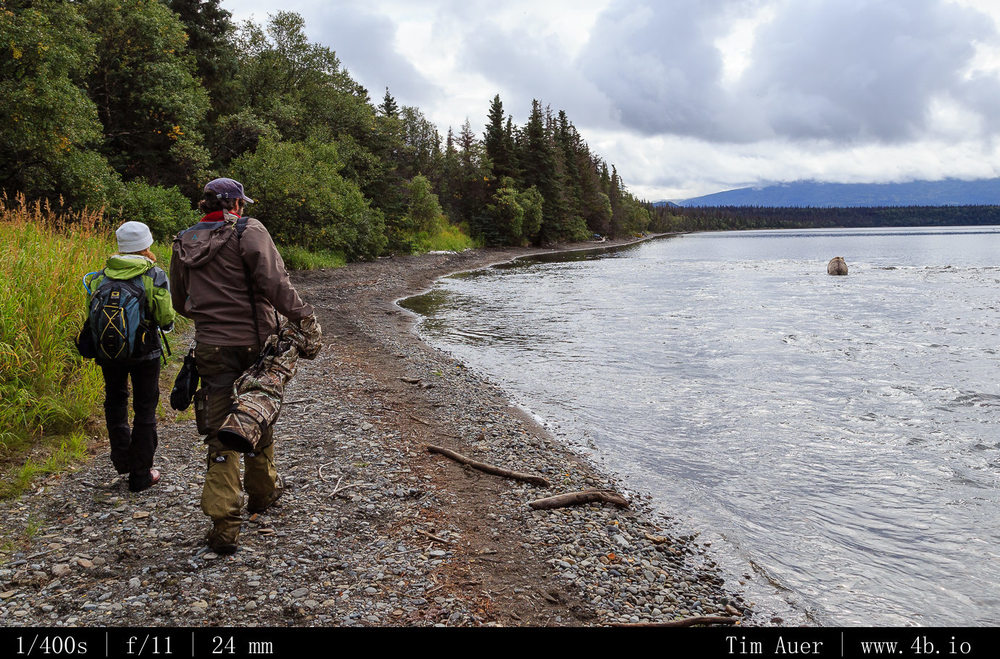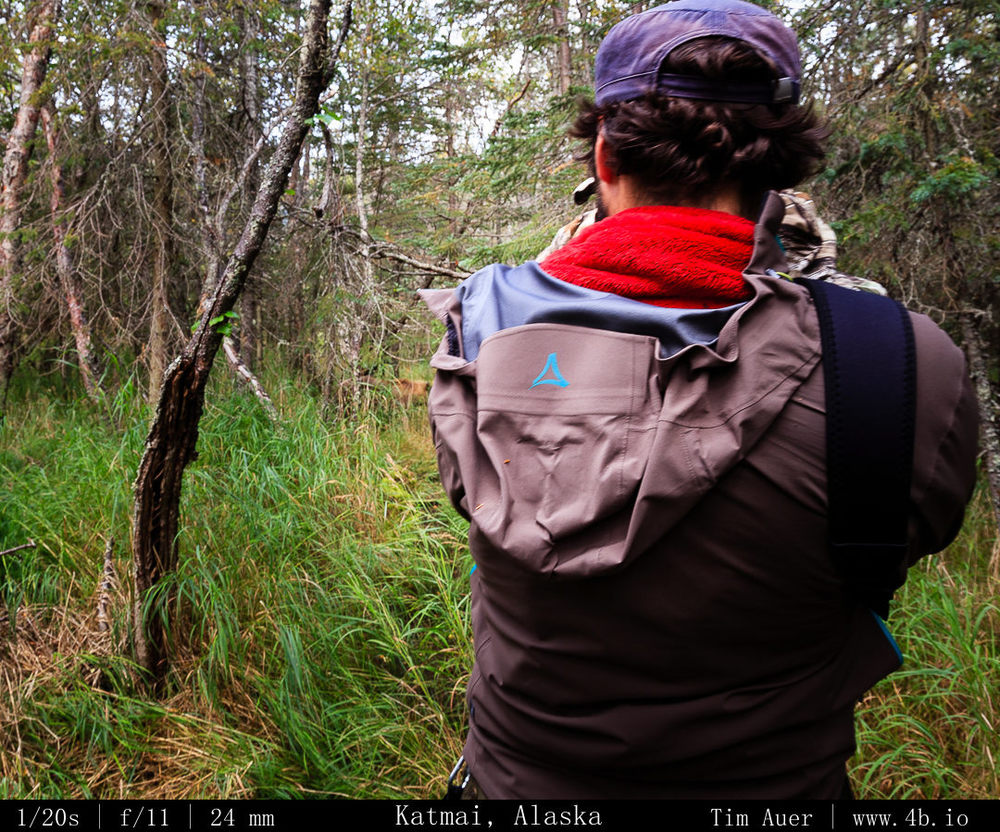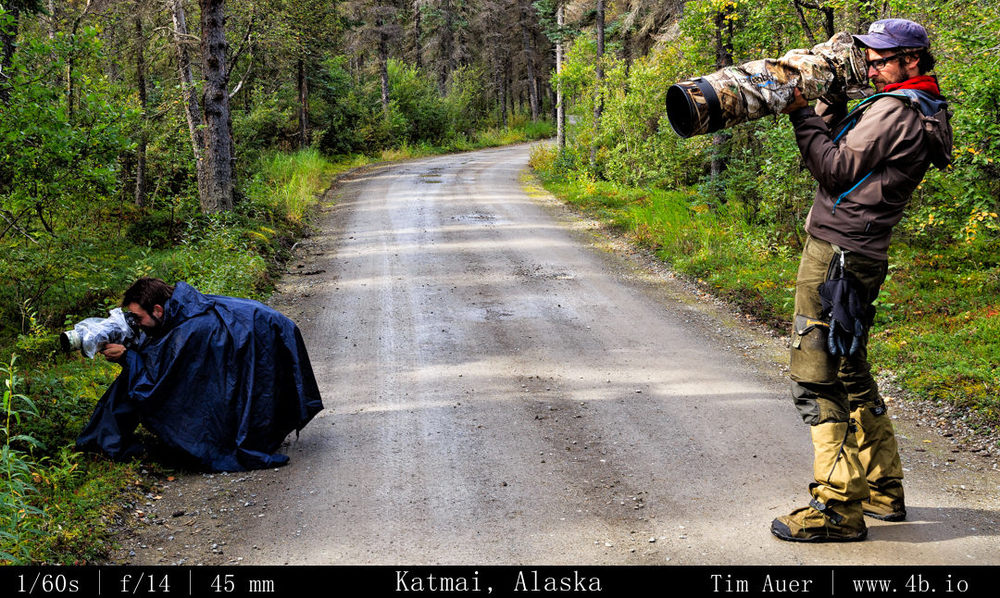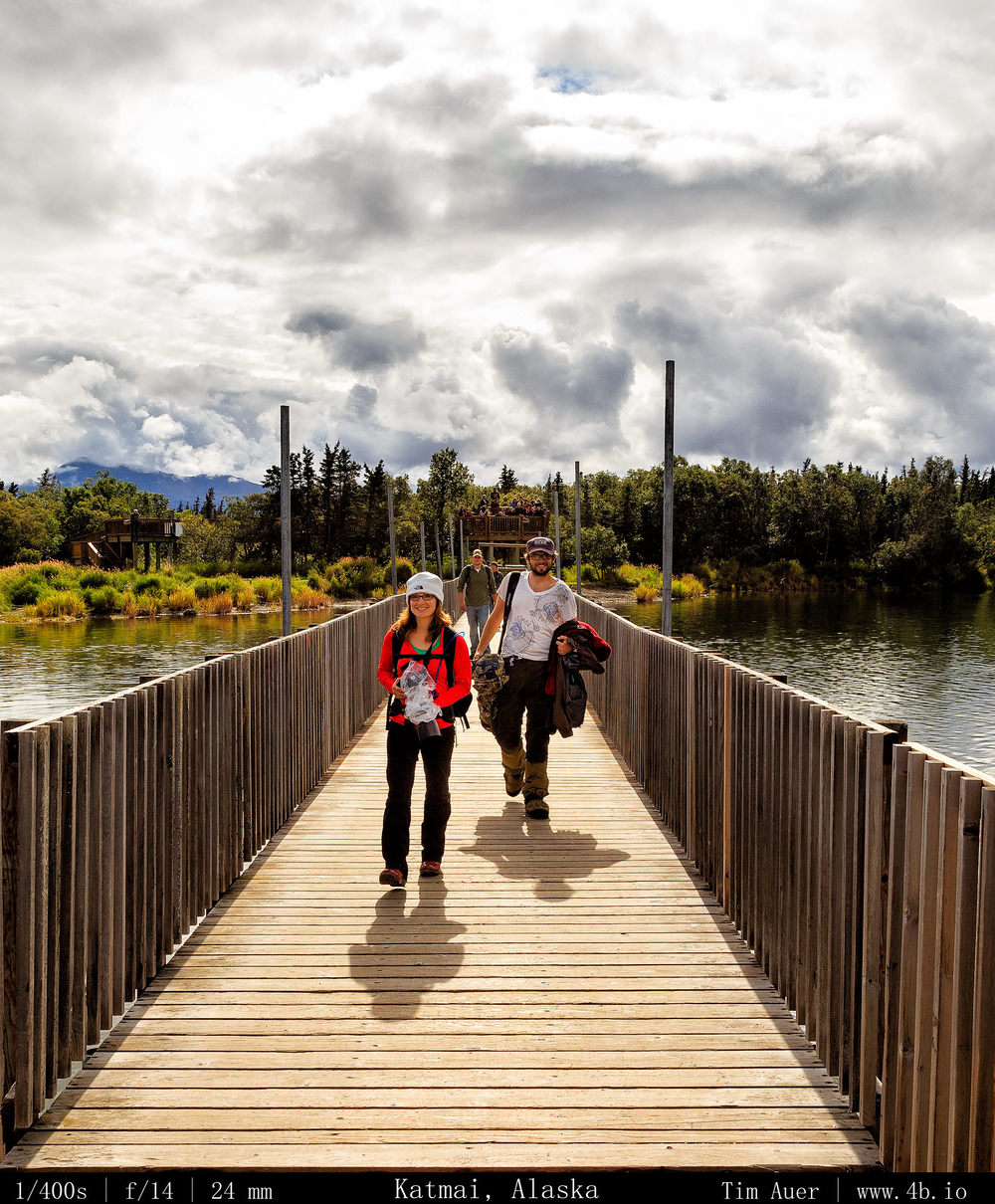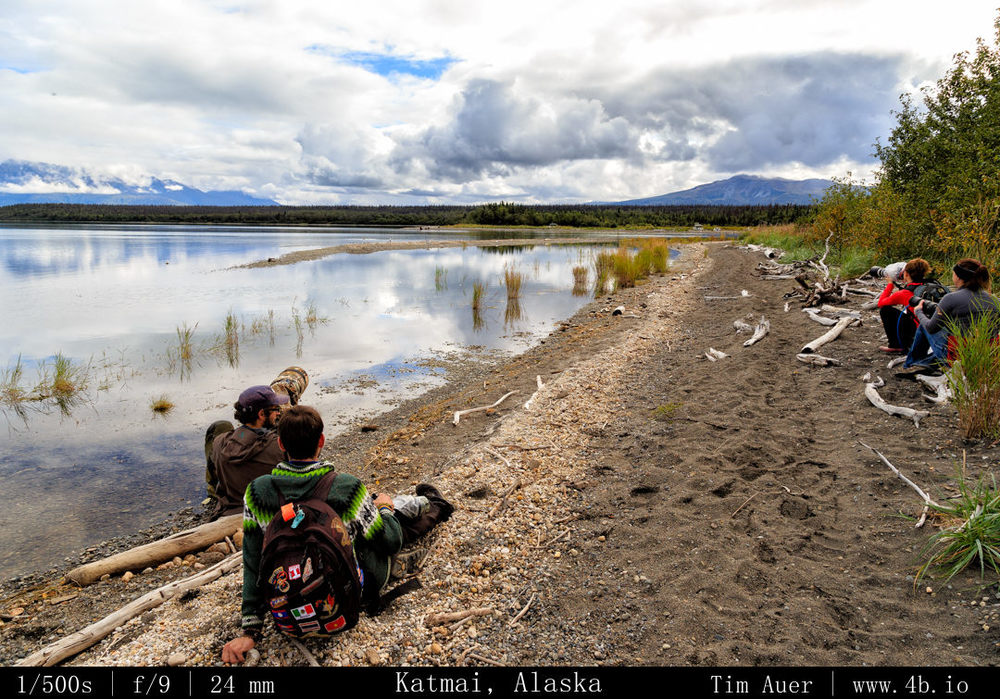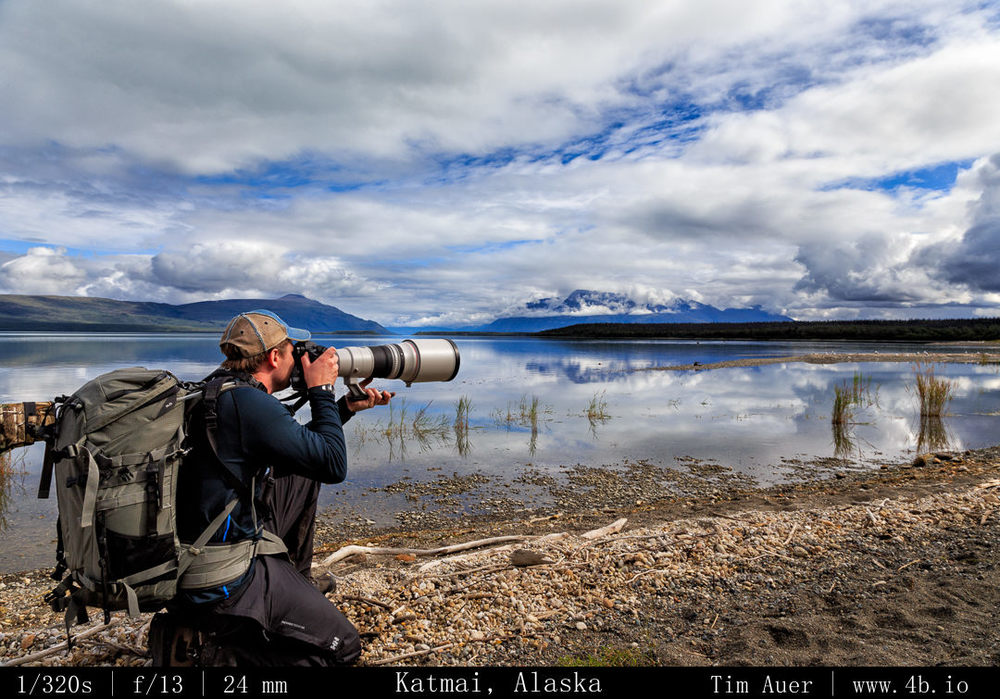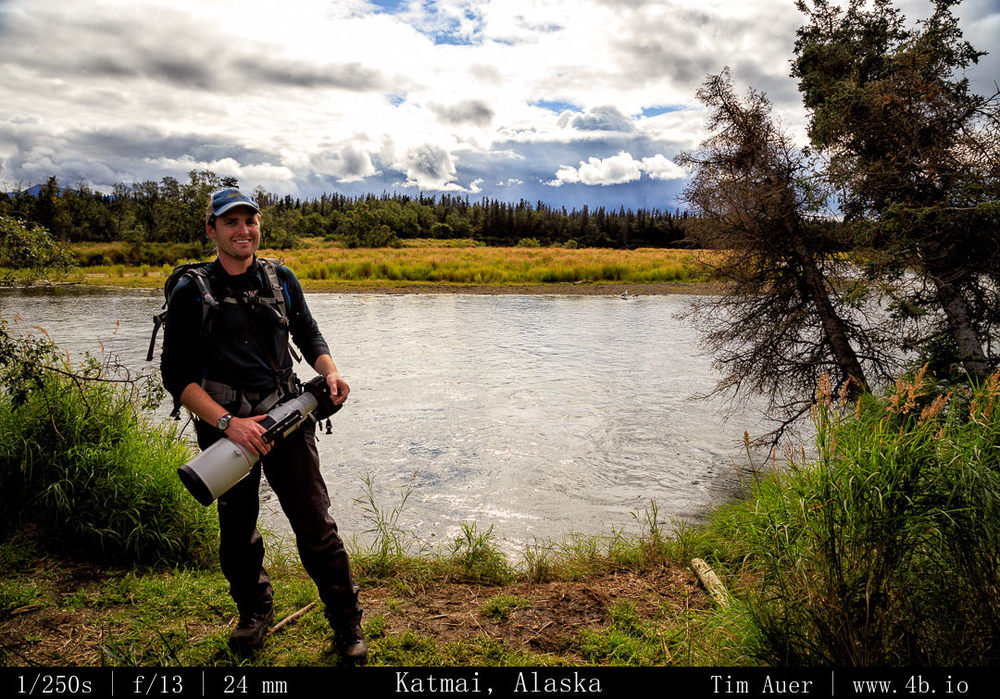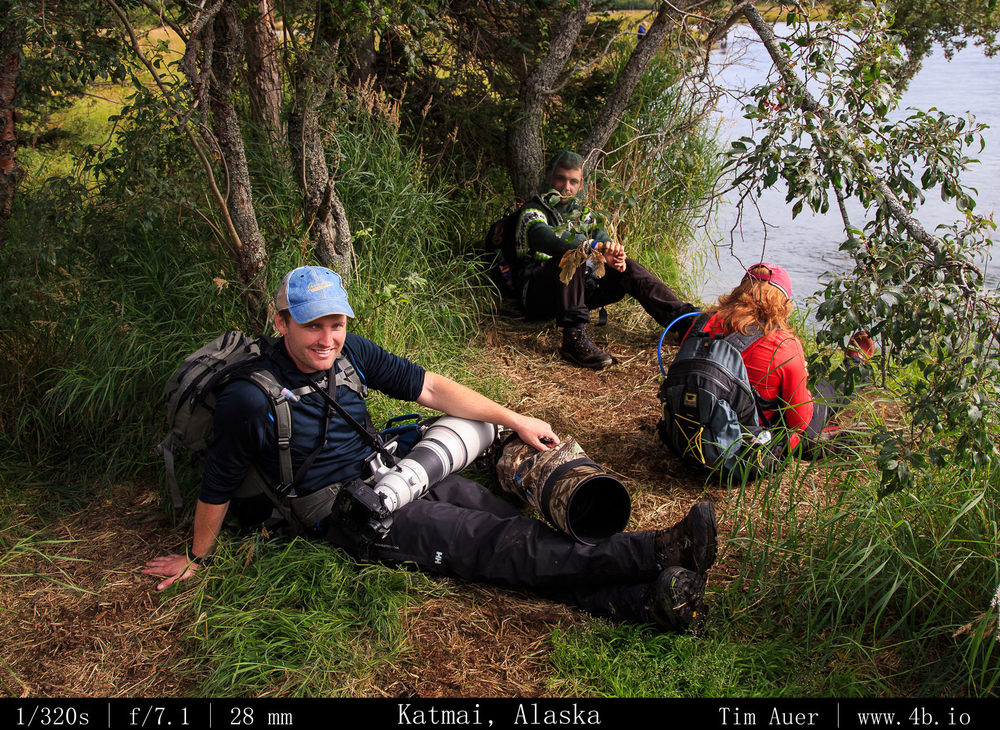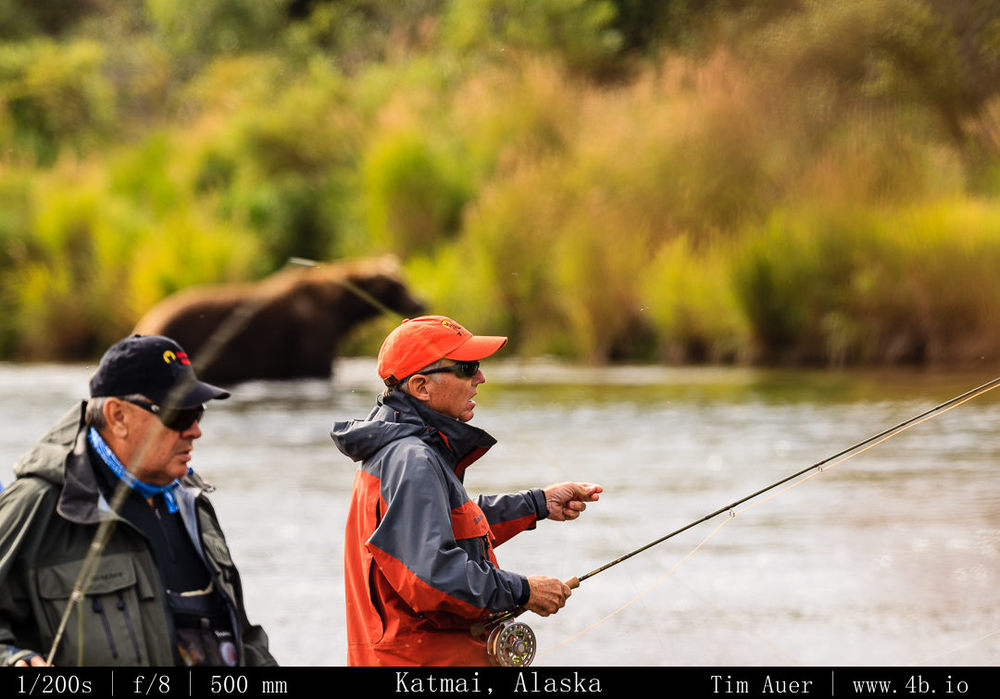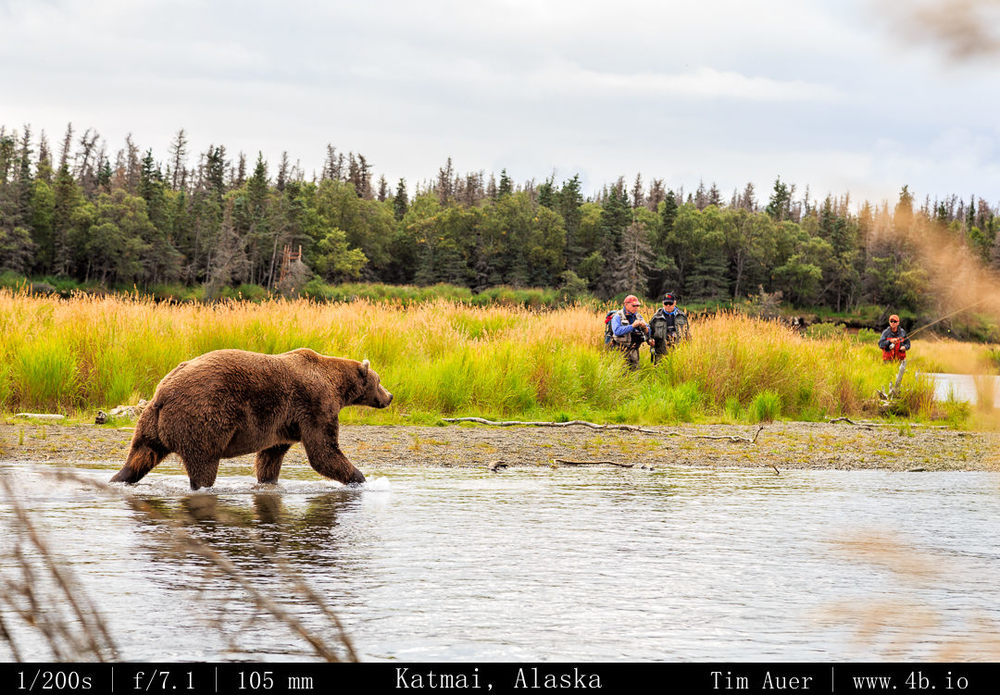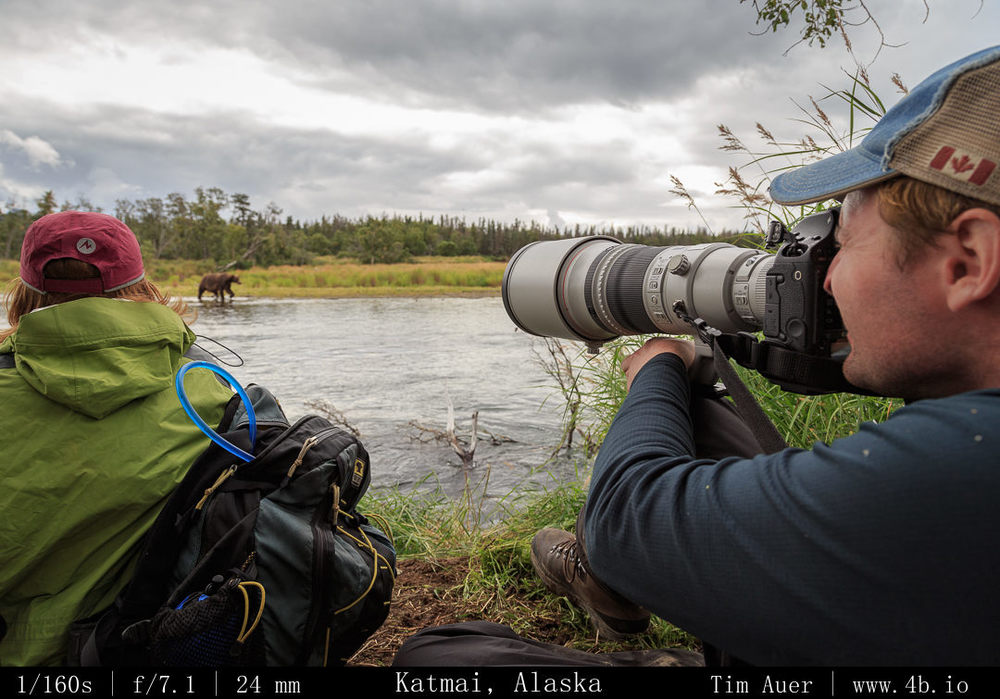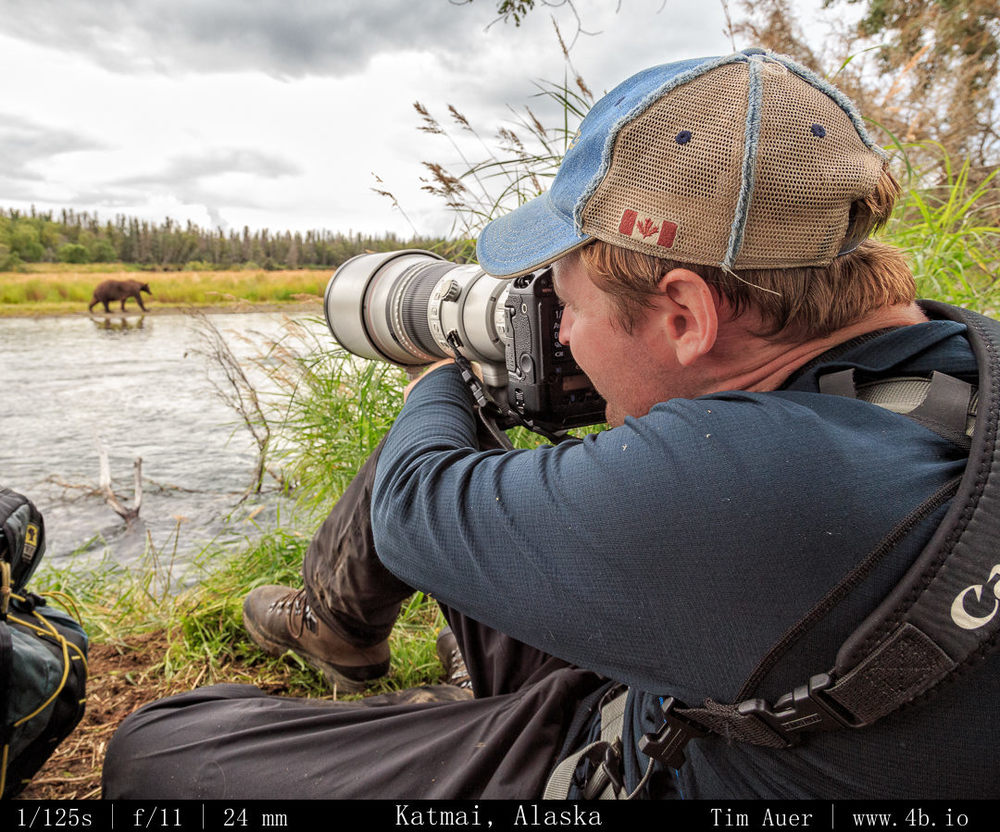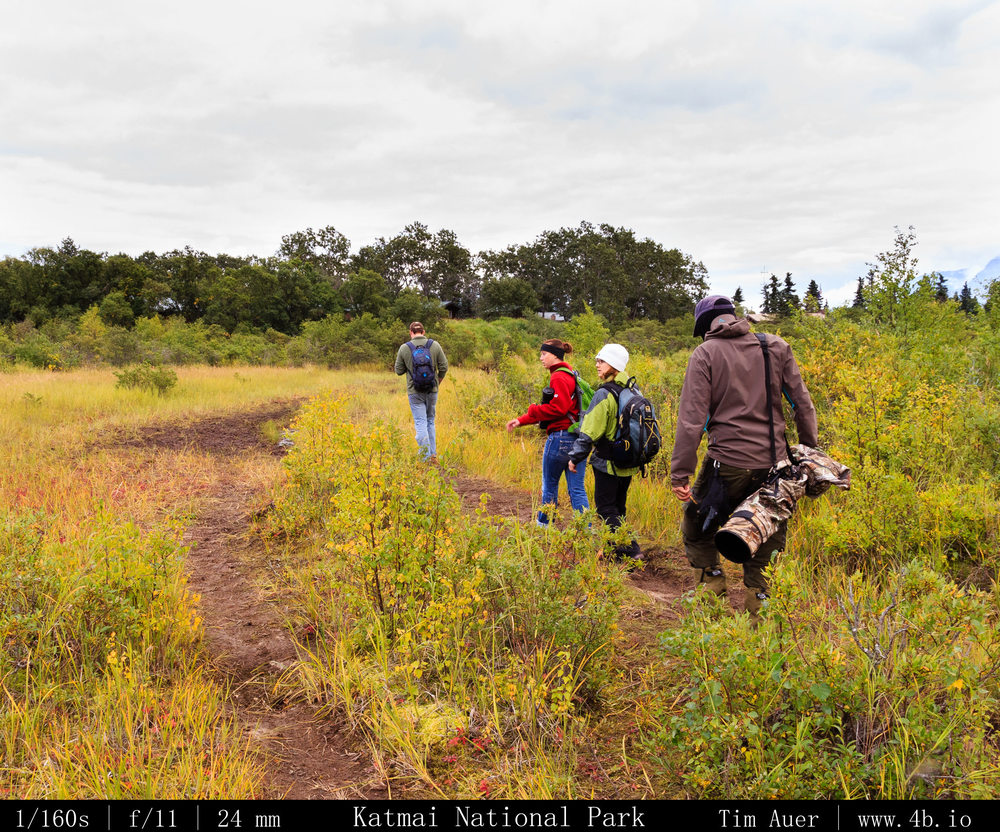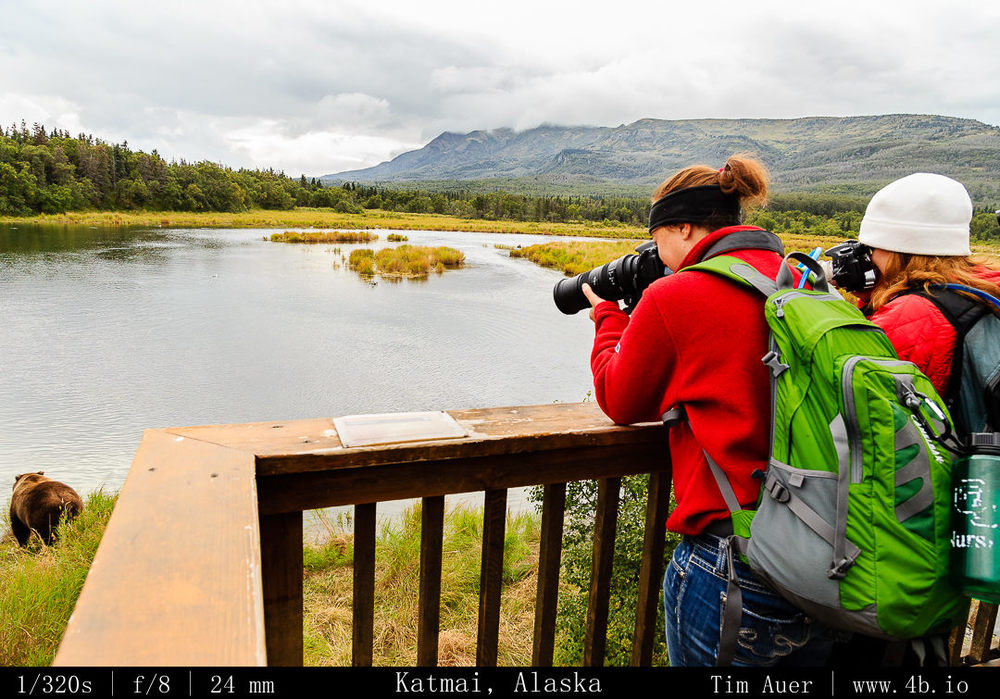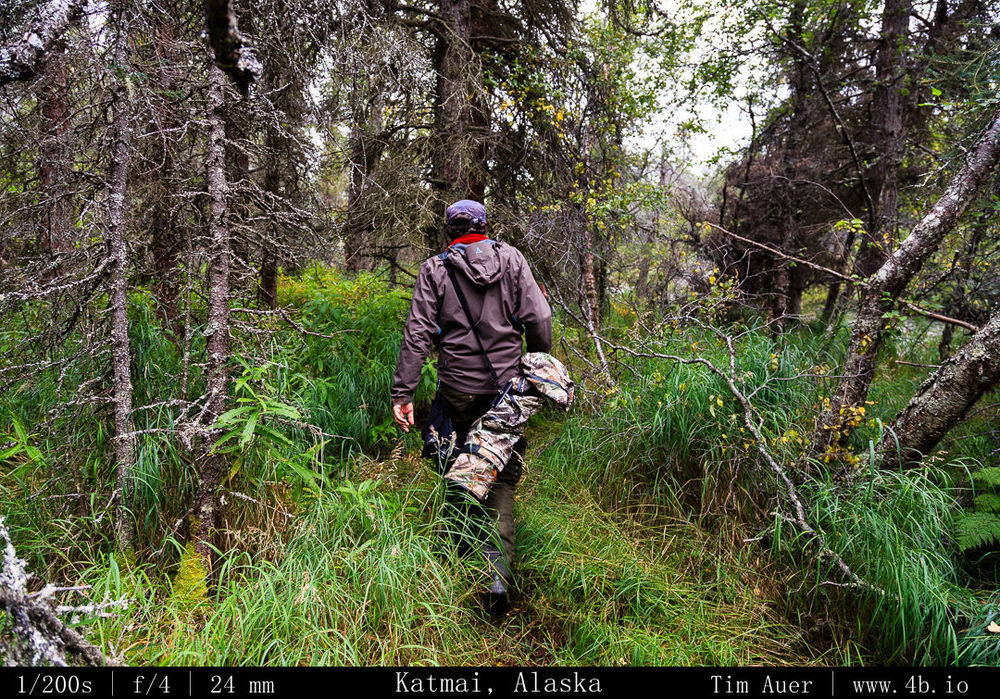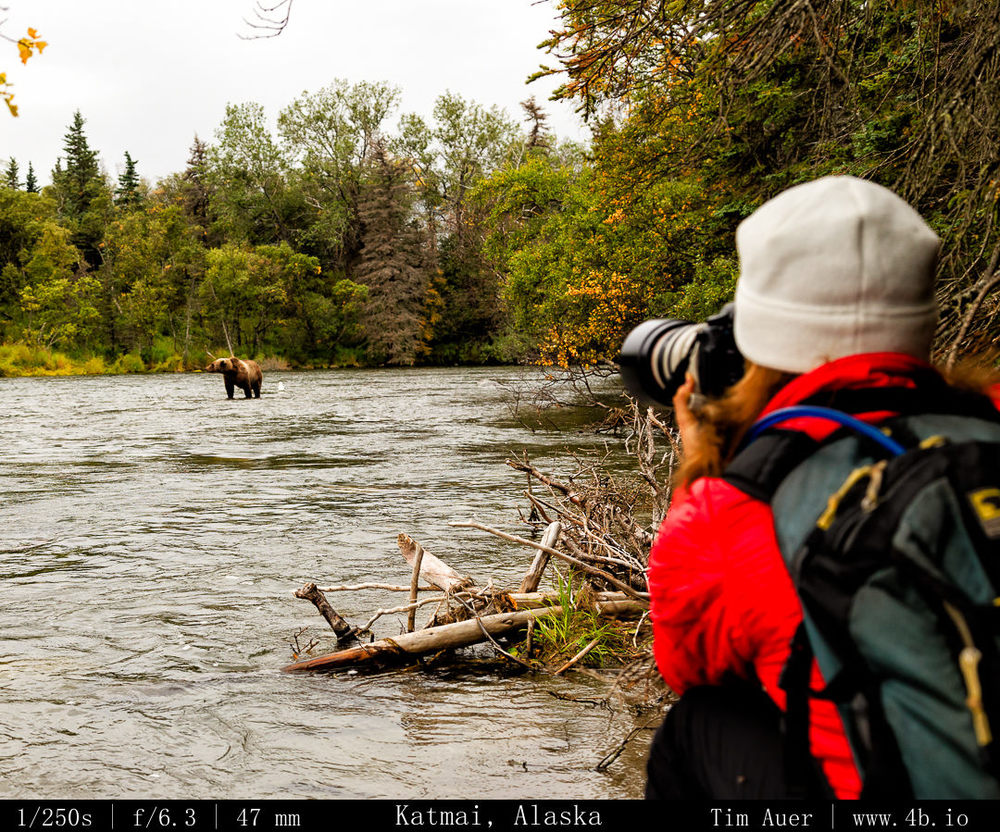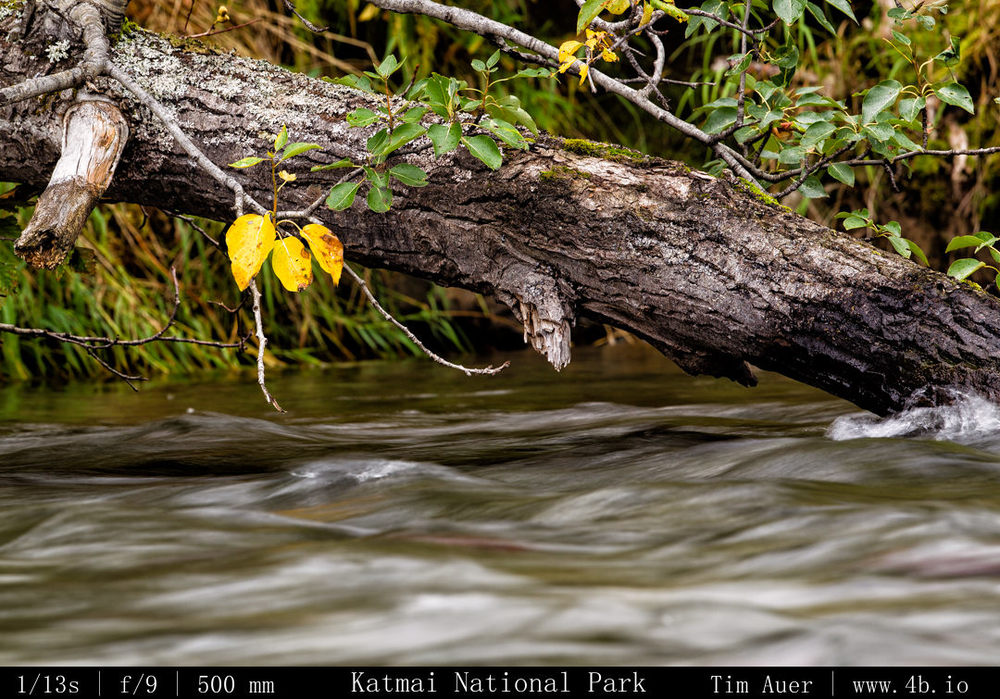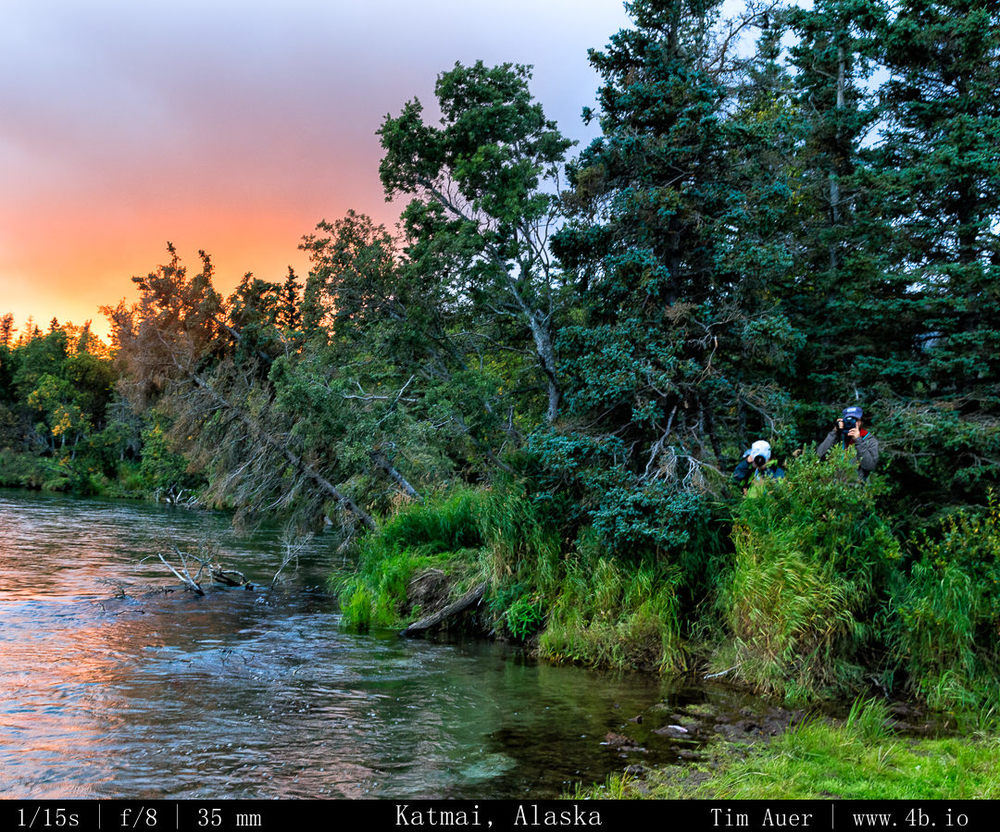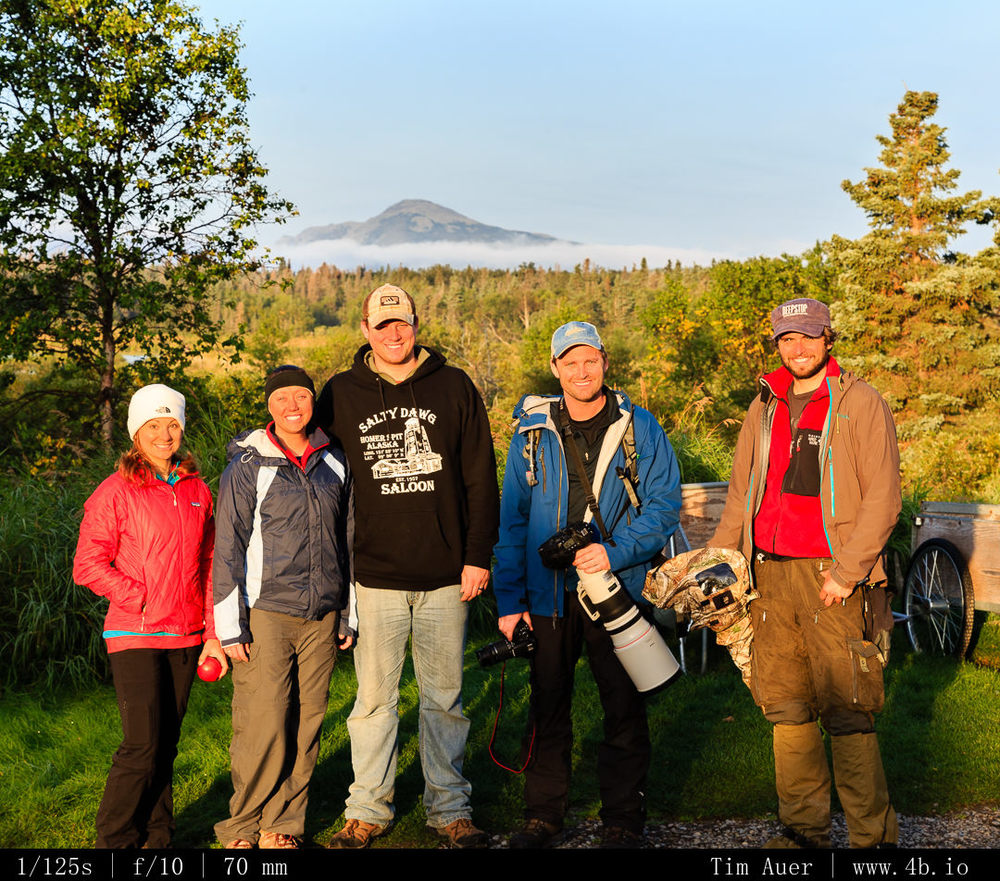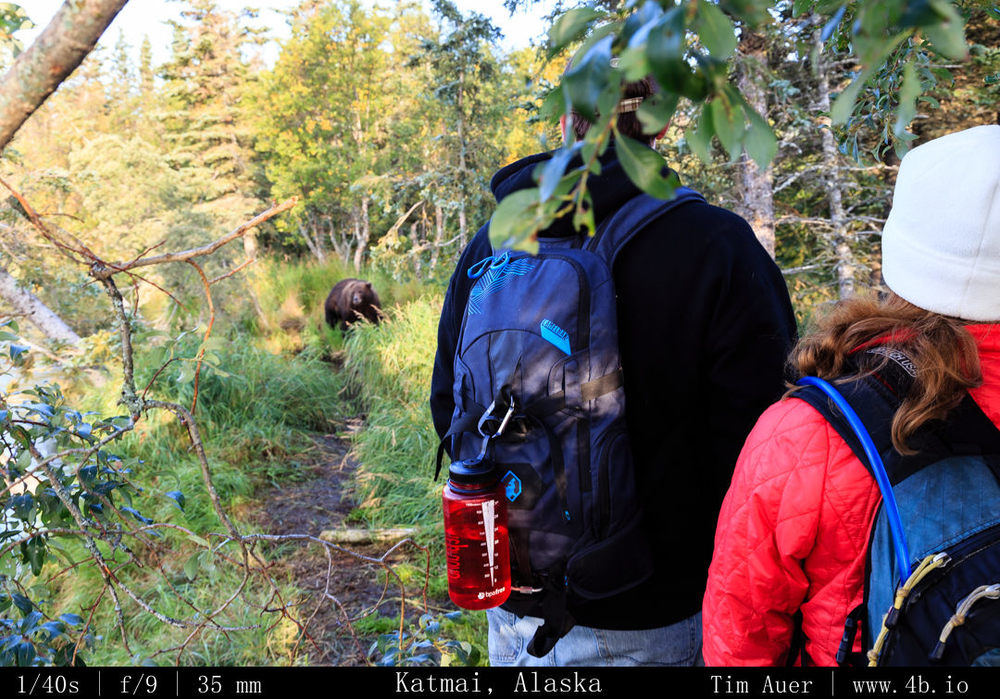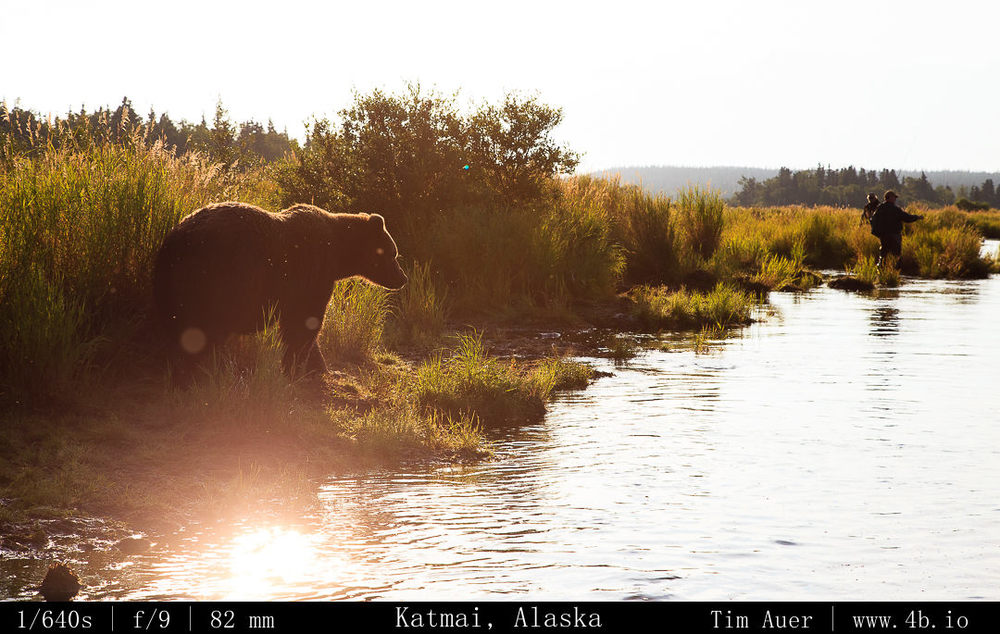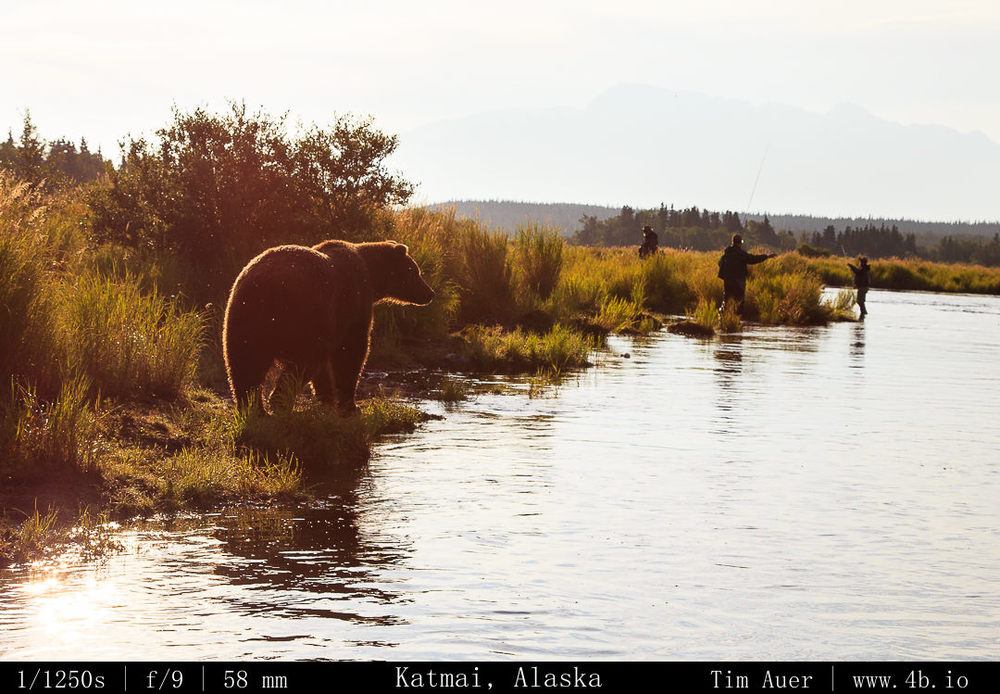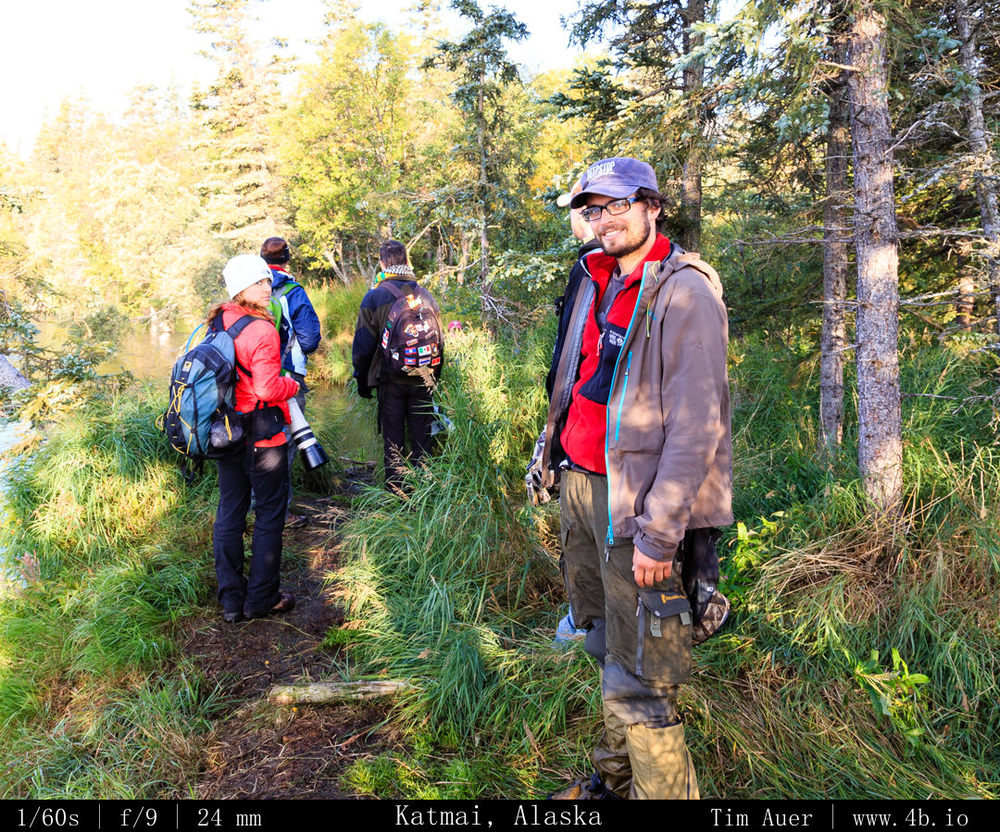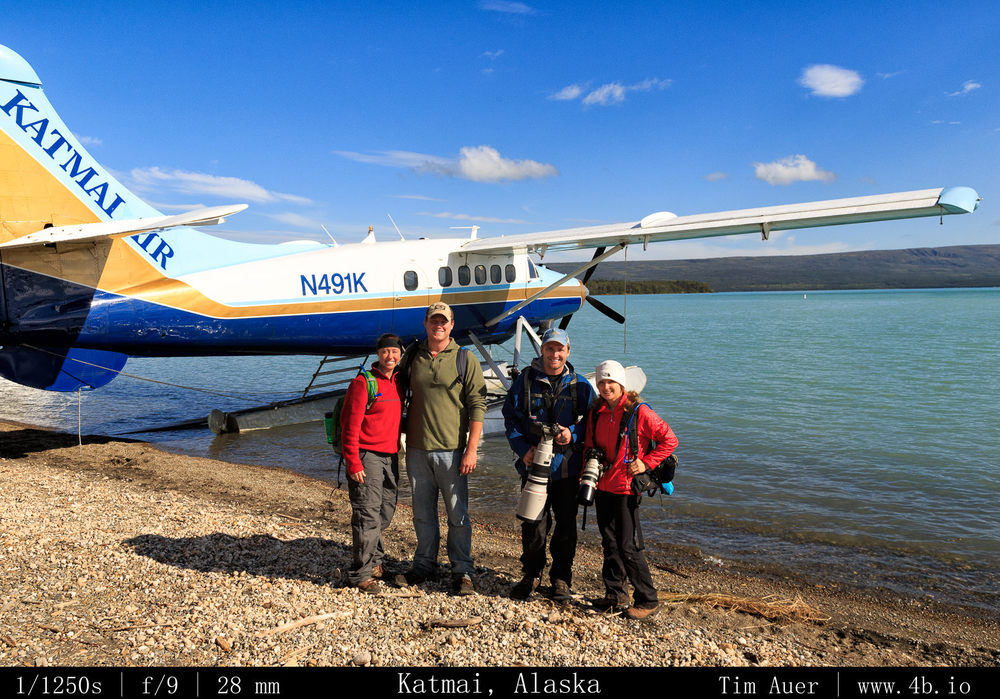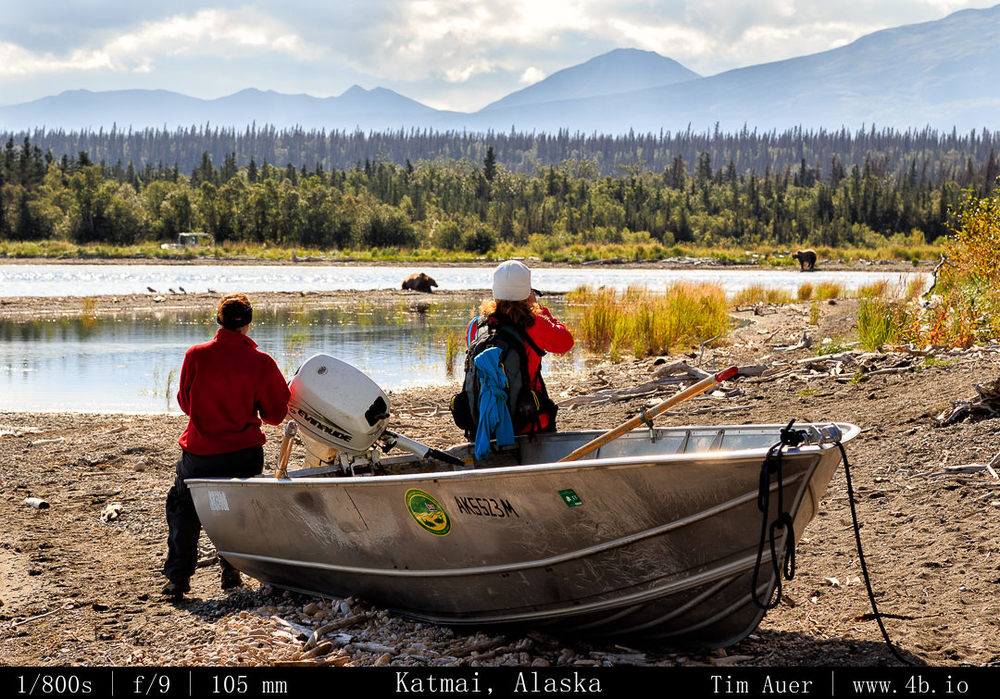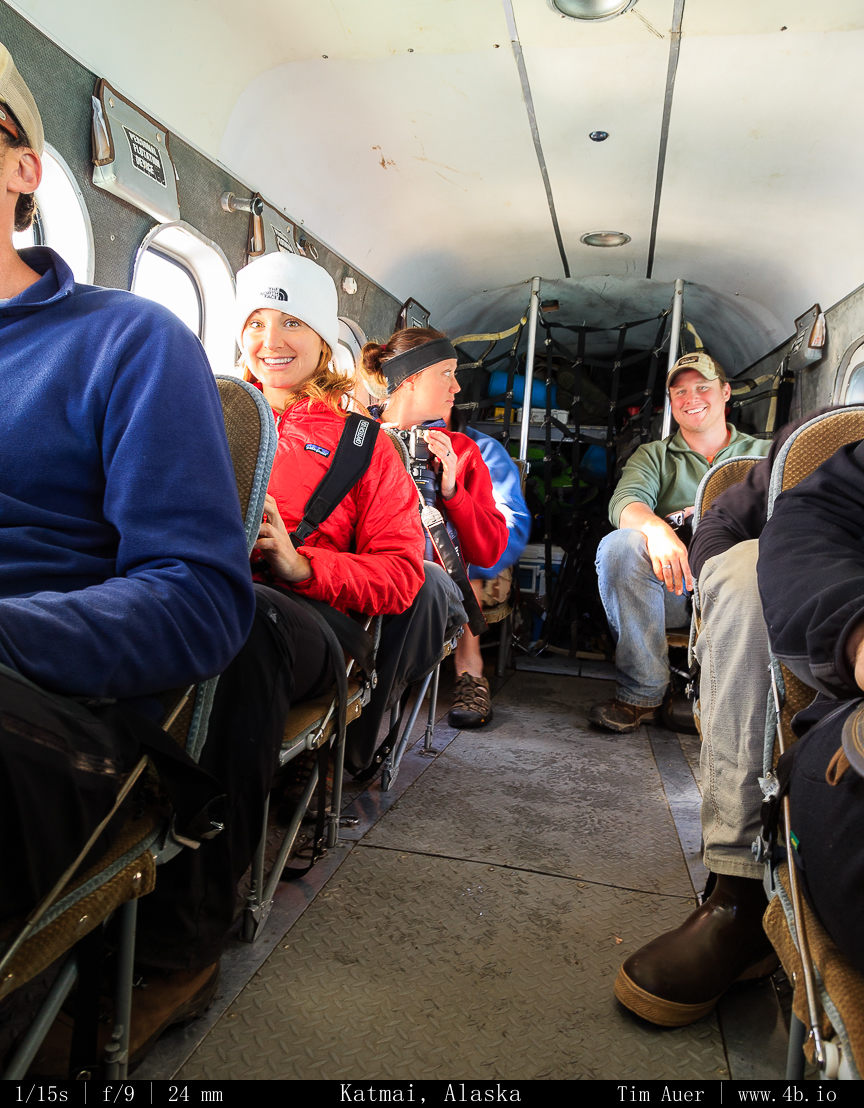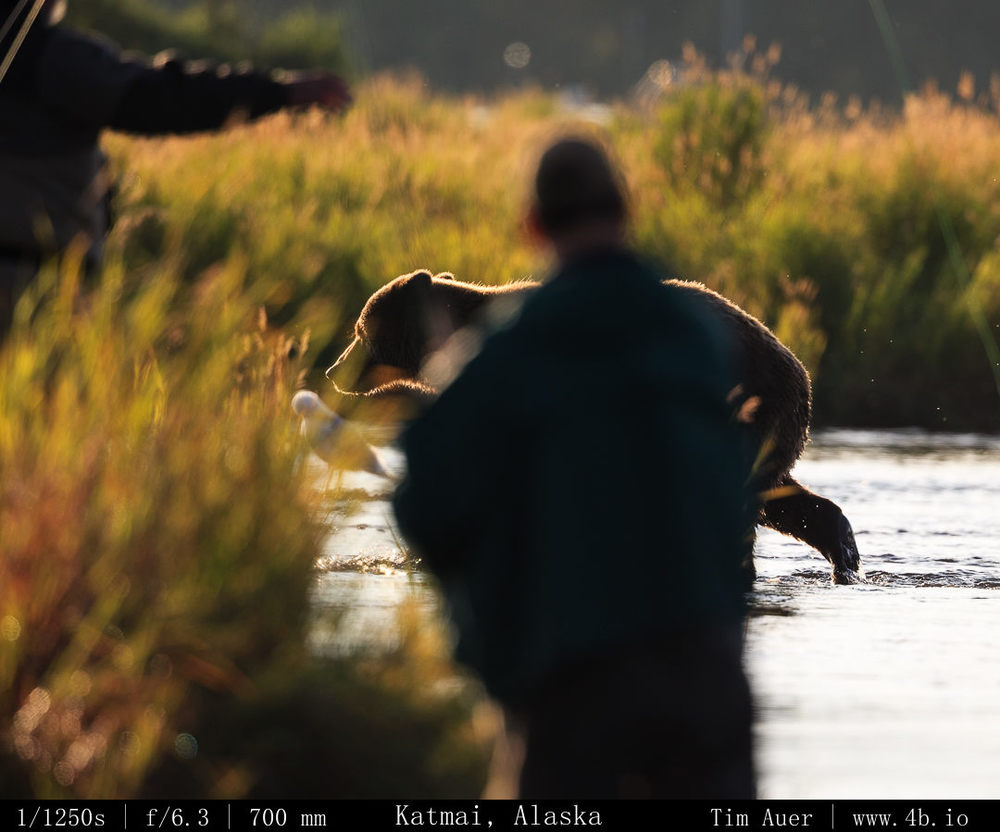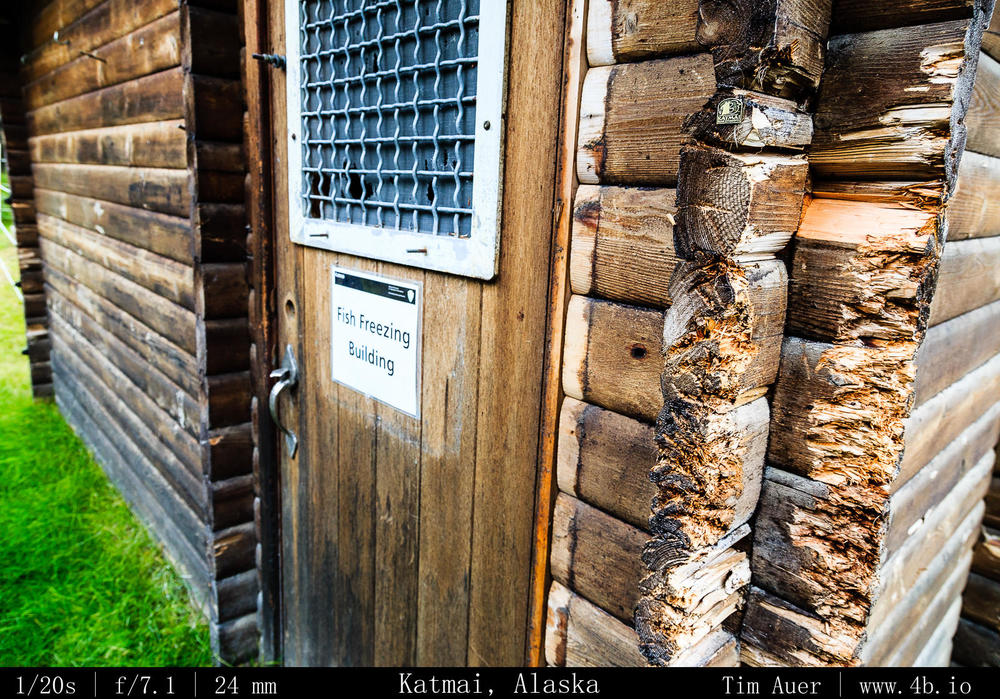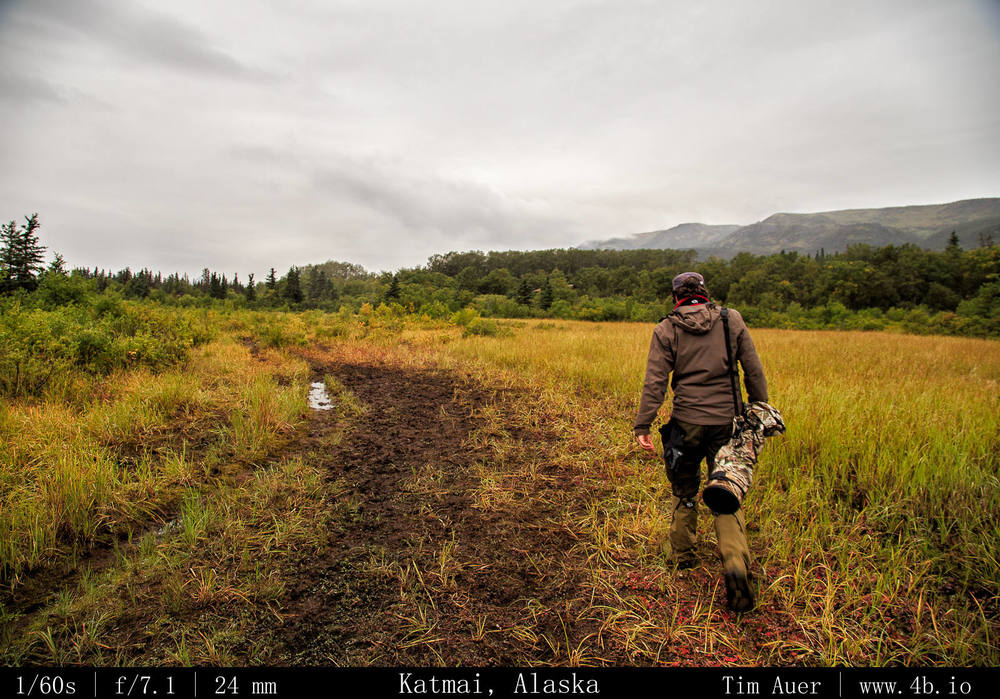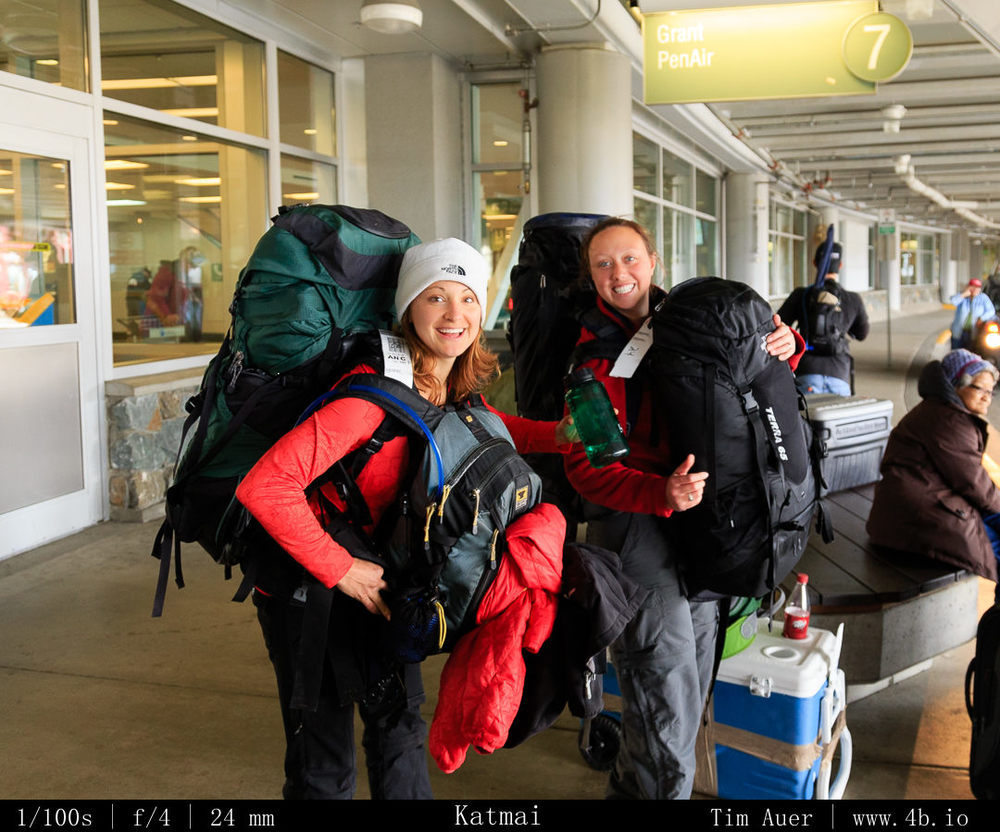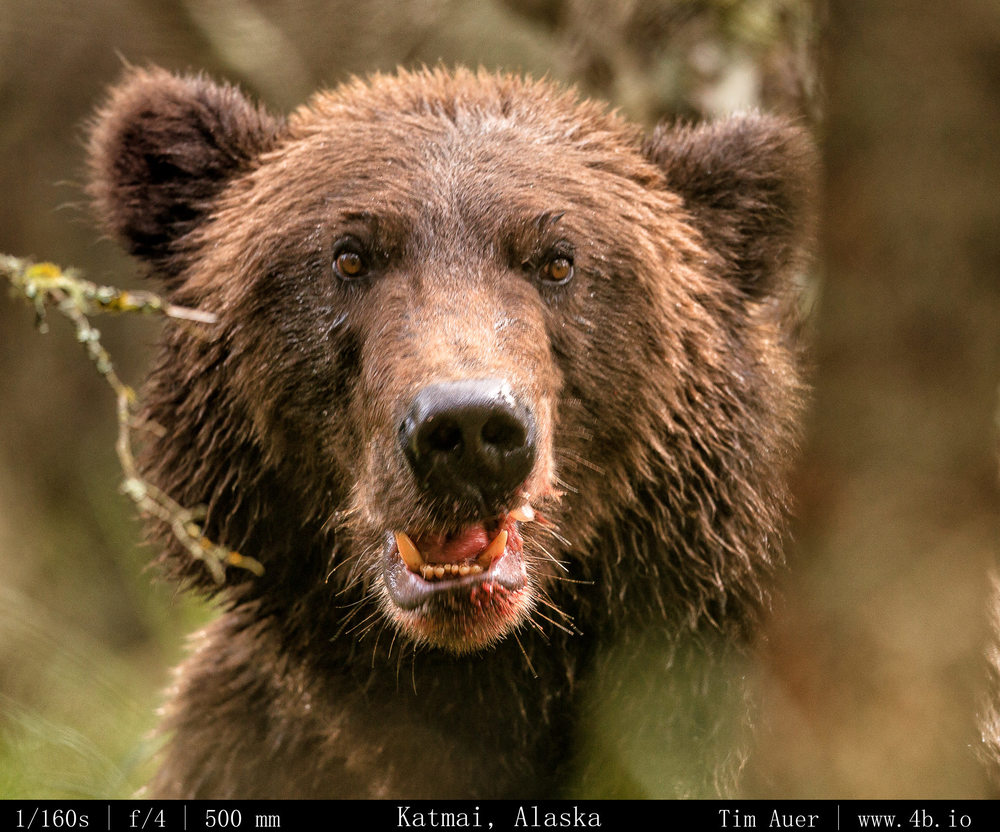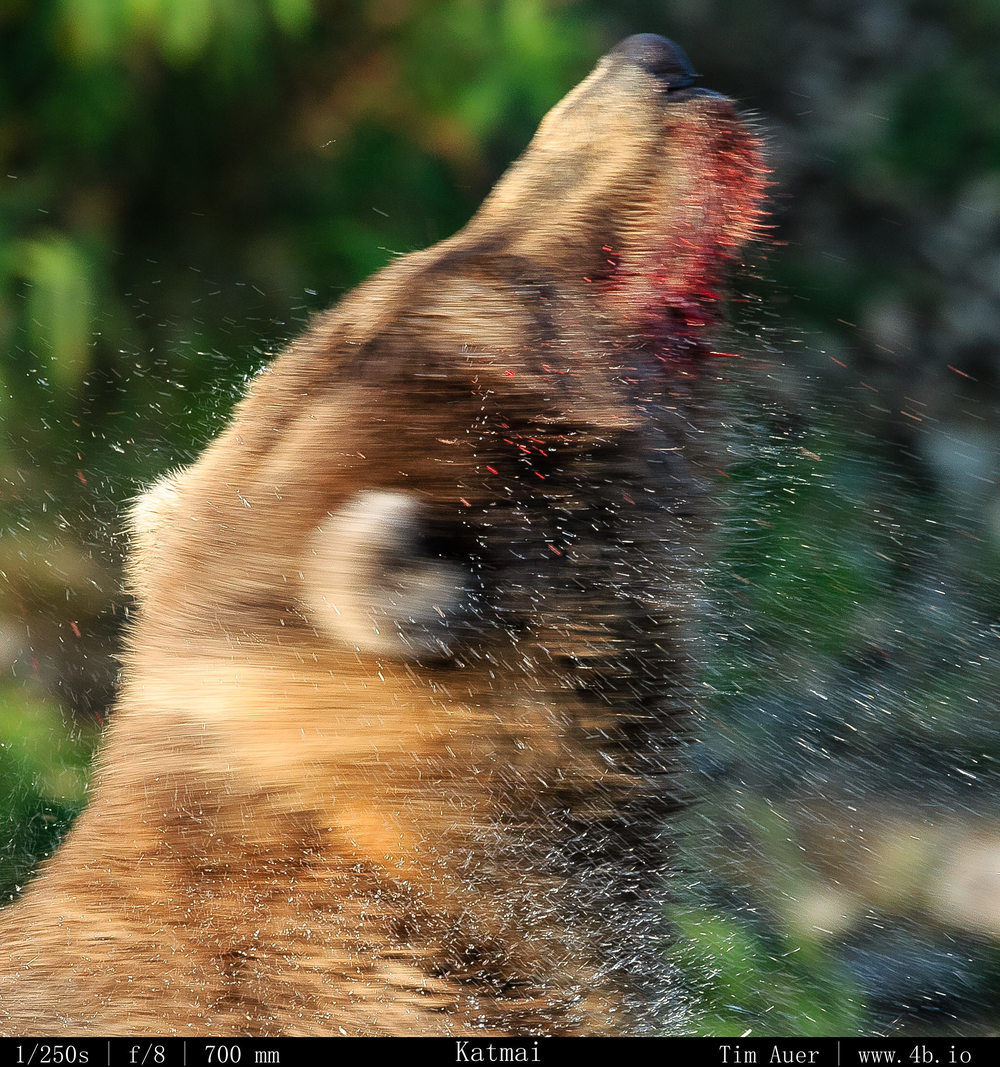 Photo
Bodies-
1D Mark IV
6D
60D
Glass-
500mm + plate (rent, receive at Anchorage Residence Inn)
300mm F/2.8
100-400mm
24-105mm
17-40mm
2X Tele-Convertor
Support–
Gitzo GT3530LS – Systematic
Gitzo GT2542T – Traveler
Mongoose 3.6 Gimbal
RRS BH-40
Accessories-
Five (5) LP-E4 Batteries (1D4)
Six (6) LP-E6 Batteries (6D, 60D)
LP-E4 Charger
LP-E6 Charger
Polarizing Filter
Hoya ND Filter
Sensor Swab+ fluid
Intervalometers (3)
Memory-
Three (3) 32-GB CF = 96 GB
Two (2) 16-GB CF = 32 GB
Two (2) 64-GB SD = 128 GB
Three (3) 32-GB SD = 96 GB
Two (2) 16-GB SD = 32 GB
Two (2) 8-GB SD = 16 GB
Total of 400 GB in flash
External HD 1.5 TB