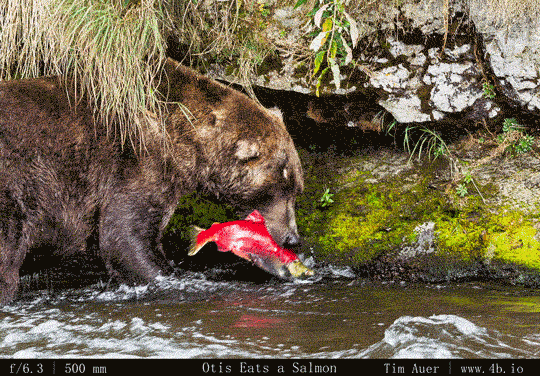 **This is a large GIF file and the download may take some time.
Taken from the description of day one in Katmai .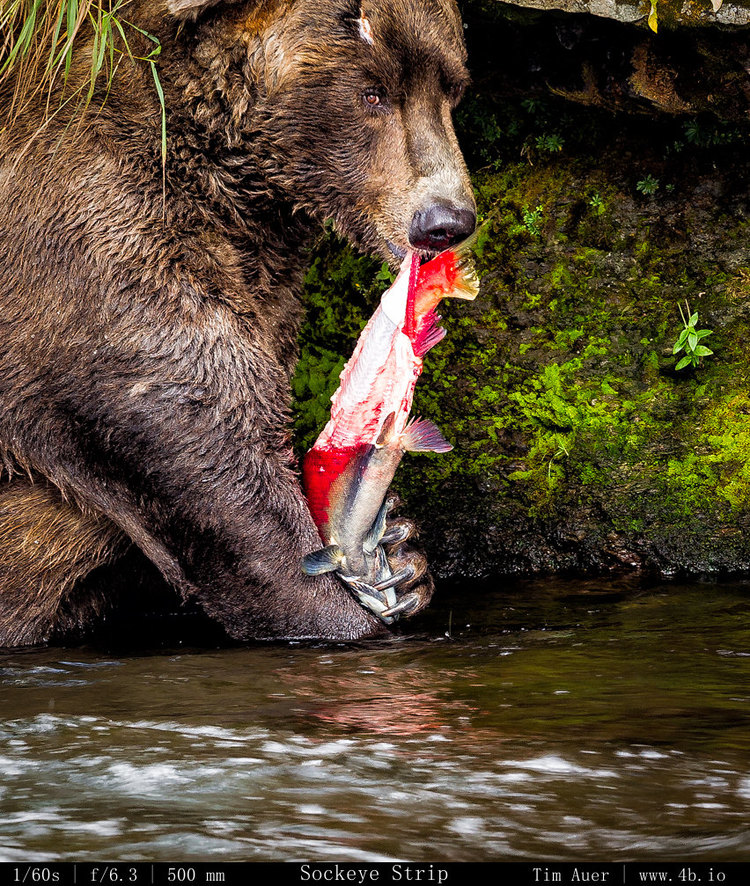 Here is an animation showing Otis eating a salmon in the far pool of Brooks Falls in Katmai National Park. Notice how he braces the fish on his shin. If the Sockeye could speak it would probably scream, "WHY ARE YOU STARTING AT THE TAIL? BITE ME IN THE HEAD!".
This GIF animation is comprised of 120 exposures taken in multiple bursts over a 3 minute span. I processed each .CR2 raw file in Lightroom, cropped it, and aligned each exposure to minimize flicker. Then I exported the full batch to low quality JPEG, and sent it over to Photoshop CS6, for GIF creation. When I shot this, it wasn't my intent to create an animation (although I always keep it as a possibility in the back of my mind…). Towards the end of the fish, the sun began to peak through the clouds and brighten up the scene, which changed the light. You can even notice in the image footer when I adjusted aperture to compensate for the varying light conditions.
Here are a couple higher resolution "still" frames from the animation: