I am happy to announce to acquisition of the new component to be added to my photography toolkit, its not a 1DX body…it is something less expensive but, arguably, more practical: a 1987 Toyota FJ60 Land Cruiser.
I picked it up late Friday night (12/20) in San Francisco, and so far on my second full day owning it, I am loving it. It is a not a gentle truck to operate. It is a workhorse, sounding and riding more like a tractor than any closed vehicle that I have ever driven.
On Saturday, for its inaugural drive (it only has a 180,000 miles on it), Chad and I took it to get a quick bath and drove down to Big Sur to see how it handled along the cliff edges of the Pacific Coast Highway..and to look for sea otters. It performed admirably, even better than I expected. I was most concerned about the gas mileage, but it traveled over 285 miles using only 3/4 of its 20 gallon tank. Not bad such an old behemoth to get 15-17 MPG.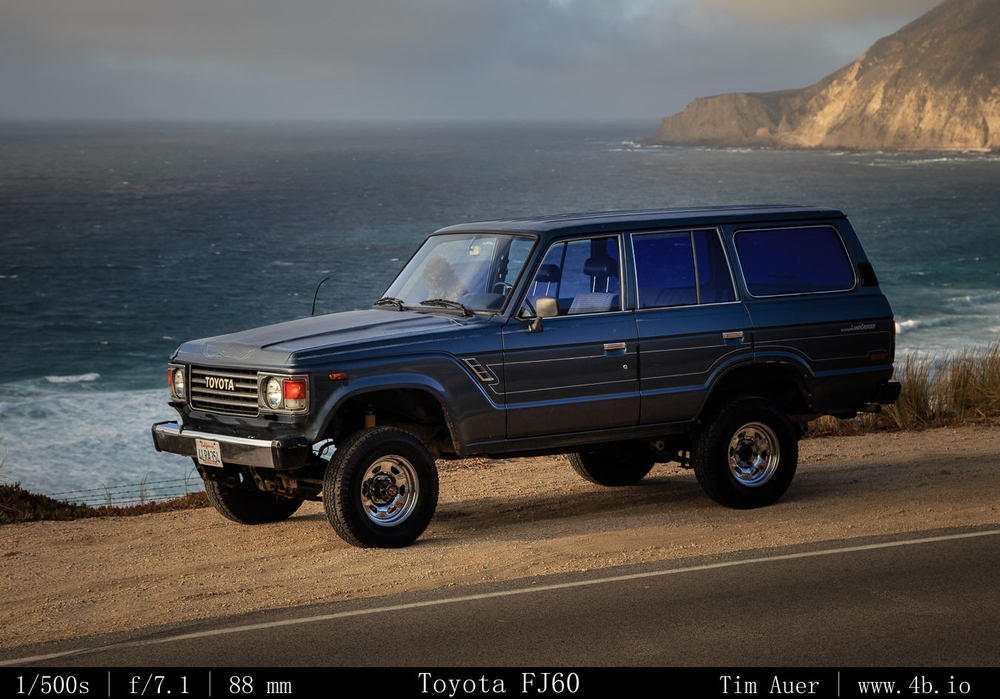 I am not getting rid of the wagon, the FJ60 will serve as a second, beater vehicle. To be used for the trips I am destine to cover very rough terrain, or for when friends or family visit and need a car. But the core motivation for buying this truck is the off-road capability. It will come in handy for reaching all the remote locations that gave my wagon difficulty, or wound up being impossible for it. But its not for a lack of trying, I made the decision to get this after taking the wagon off-road many times. And the 3er X-drive wagon was no slouch, and despite its 6 inch ground clearance, I (foolishly) went off road many times with it, and took many places that I probably shouldn't have. I would often find myself in stressful situations far from any road, moving at an excruciatingly cautious speed. I had visions of a broken axle, cracked wheels, or gashed in the fuel tank from a rock. In Any single one of these repair bills on the BMW would greatly exceed the cost of this FJ60, so I consider the investment prudent. In fact, I have already had to replace all my wheels multiple times due to bent rims, not a fun allocation of funds.
For now the next steps are to give a tune up and plan for a weekend trip to Tahoe…or Klamath Basin…or Death Valley and its several hundred miles of unmaintained 4×4 roads located there…and that spurned me last time….
http://www.nps.gov/deva/planyourvisit/backcountryroads.htm
http://www.nps.gov/deva/planyourvisit/upload/Backcountry%20Roads.pdf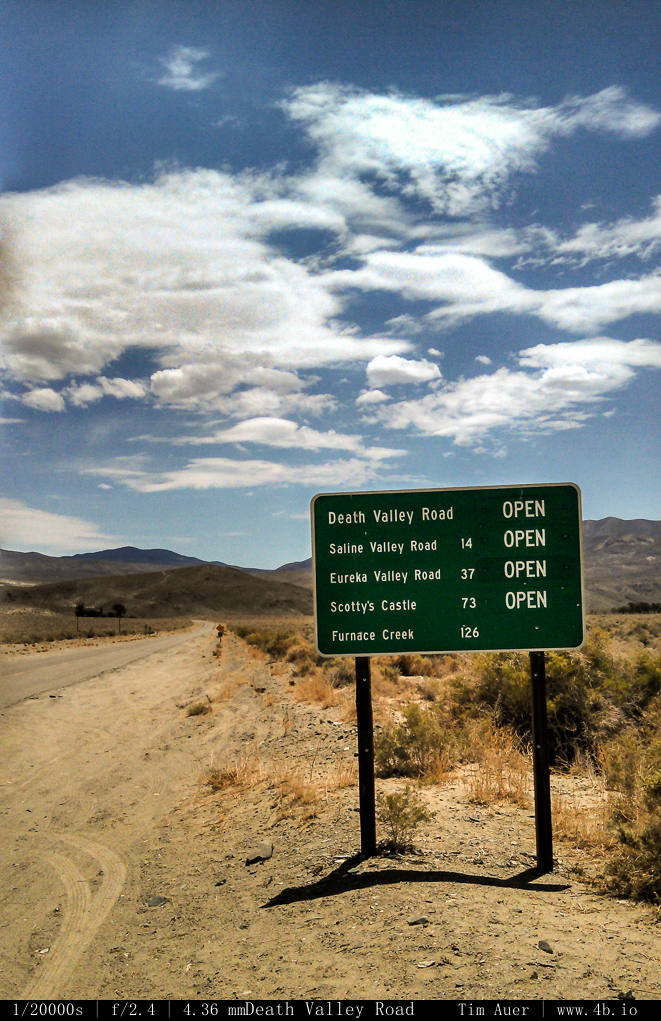 Abuse of the 3er, the new FJ60, Jake pissed off, and some other critters..